IRMA Commemorates Founder Dr. Verghese Kurien on his Death Anniversary
To commemorate the first death anniversary of Dr. Verghese Kurien the founder of Institute of Rural Management Anand (IRMA) organised a get together of Faculty members and students on Monday, September 9, 2013.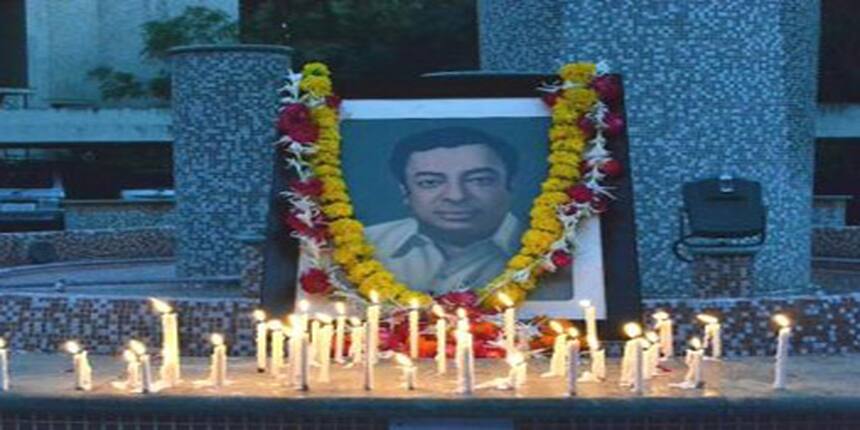 The memorial ceremony began by lighting of candles near the AMUL Caillon Chimes followed by a speech from Prof. Debiprasad Mishra and Prof. K. V. Raju in remembrance of the architect of the Milk Revolution in India.
Ms. Nirmala Kurien, daughter of Dr. Verghese Kurien also graced the occasion. Remembering her father, she said, "Dr. Kurien loved the IRMA campus, the birds chirping and above all the students of this great institute. He always felt privileged to be a farmer's worker."
In his speech, Prof. K V Raju said, "Dr. Kurien used to say that always plan big. Never plan small else you would not regret a loss. Students who come to IRMA are a part of Dr. Kurien's dream."
Prof. Mishra said, "After 25 years it would be difficult for us to imagine that a guy of Prof. Kurien's stature walked the streets of Anand."
Dr. Verghese Kurien was a renowned Indian social entrepreneur and is best known as the 'Father of the White Revolution', for his 'billion-litre idea' (Operation Flood) — the world's biggest agricultural development programme. 
He founded around 30 institutions of excellence (like AMUL, GCMMF, IRMA, NDDB) which are owned, managed by farmers and run by professionals. IRMA was set up in 1979 with a mandate to professionalise management of rural producers' organisations and create a body of knowledge in the field of rural management. Within a short time-span IRMA came to be recognised as a premier centre of teaching and research in rural management.
IRMA Anand Updates and Articles
Questions related to IRMA Anand
Showing 24 out of 24 Questions