'Innovative curriculum: The need of the hour,' says Prof. Dheeraj Sharma, Director of IIM Rohtak
Prof. Dheeraj Sharma, Director of IIM Rohtak, shares with Careers360 the steps taken by the institute to improve the industry-academia sync, academic initiatives and more. In this interview, Prof. Dheeraj also speaks on the importance of recruiting and retaining high-quality faculty. Read the complete interview with Prof. Dheeraj below.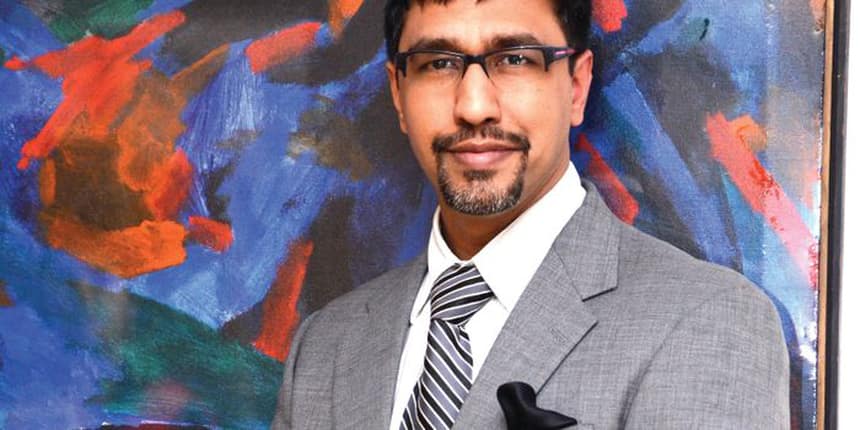 Interview-
Careers360: How is the industry-academia sync at your institute?
Prof. Dheeraj: IIM-Rohtak is actively reaching out to the industry to improve the industry-academia interface. We have already successfully organized several management conclaves, for which we received an astounding response from the industry. The conclaves involve direct interface of industry expert panels with students and faculty of IIM-Rohtak. The discussions in our conclaves have culminated into live projects, case studies, research projects, among other things. IIM-Rohtak has strategically positioned itself as an analytics institution, and these management conclaves provide discussion on opportunities for analytics studies in various domains of business. These conclaves offer an opportunity for students to informally interact with many industry stalwarts.
Careers360: With top recruiters being cautious in hiring this year, how are you preparing students for the emerging challenges in the job market?
Prof. Dheeraj: Our students are well prepared to manage the current business environment that is characterized by VUCA (volatility, uncertainty, complexity and ambiguity). All our students are well-versed in statistics software and have experience in conducting research projects. IIM -Rohtak lecture series allows for recruiters to engage with students to arrive at a "win-win" situation for the students, as well as the companies. They provide an avenue for students to discuss business problems, conflicts and potential resolutions. Furthermore, our students work hard to engage in various training programs to further augment their articulation skills and analytical skills.
Careers360: What are some of the academic initiatives you plan to conduct in the near future?
Prof. Dheeraj: We have started a case centre to register cases written by various faculty, students and scholars. We have started an academic case journal in collaboration with Sage. We are going to engage our students in various simulation games, live projects and case writing competitions to prepare them for handling VUCA. Additionally, we plan to engage top professors from across the world to share their experiences with our students. Finally, analytics is our strength and we will be actively engaging in various executive education programs in the domain of HR analytics, Marketing Intelligence, Business Analytics, Data Analytics, among others.
Careers360: What is your message for MBA aspirants who wish to study in your B-School?
Prof. Dheeraj: I invite all the eligible candidates to join the IIM-Rohtak community to witness and participate in this synchronization between government, corporate houses, local businesses and management education. Our faculty is trained at some of the best management institutes such IIM-Ahmedabad, IIM-Bangalore, IIM-Calcutta, IIM-Indore, Nanyang Technical University Singapore and University of North Carolina-Chapel Hill.