Indian Retail Industry: Plethora of Opportunities for MBA Aspirant
Retail Industry is one of the pillars of our economy and it is inching its way forward to become one of the biggest employment generator of the country. The Indian Retail Industry is the most dynamic and fastest growing industry which has become the 'Fifth Largest Global Destination' in the retail area. It is presently contributing more than 10 percent in India's GDP and around 8 percent in employment of the country. Indian retail industry has enormous scope to grow as India is second largest in terms of population, having affluent middle class with high consumer who are purchasing power, speedy movement towards modernization, urbanisation and digitization with brand and quality consciousness. Dr. Deepika Saxena Programme Head, PGDM-Retail Management Jagan Institute of Management Studies, Rohini (JIMS Rohini), Delhi shares her views about varied opportunities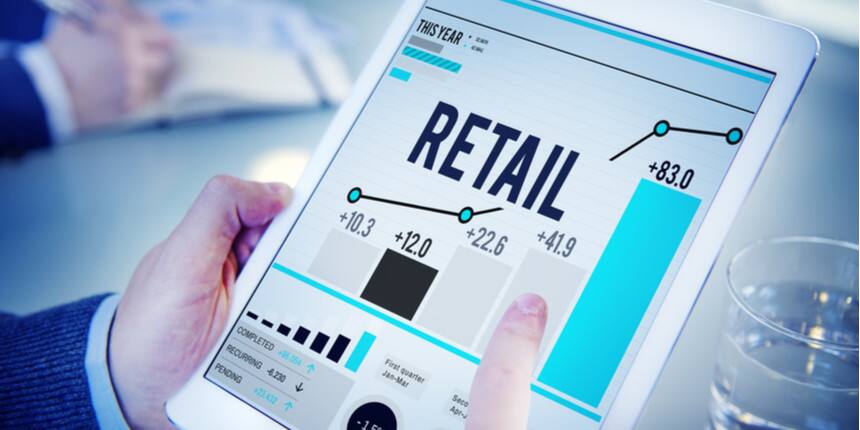 According to the Boston Consulting Group India will become the third largest consumer market by 2025. Studies show that Indian retail market is expected to grow at a CAGR (Compound Annual Growth Rate) of 10% to US $1.6 trillion by 2026 from US $641 billion in 2016. Modern retail in India is expected to get double to US $25.7 billion from US $13 billion in three years due to the emergence of multi-channel retailing. The Govt. decision to allow 100 percent FDI through automatic route will take the Indian retail to newer heights. This reform will help our economy to grow, boost our employment opportunities and will open varied career opportunities for the aspirants looking for retail as a career option.
India has not only outshined in offline retail, but also in online retail. It is expected to become the world's fastest growing e-commerce market, led by robust investment, technological advancement, customer awareness and internet usage in the country. India has witnessed a revolution in E-commerce particularly in fashion apparel, consumer electronics & home furnishing segments. E-commerce has created multiple opportunities for entrepreneurial start-ups. Ease of Internet access, safe and secure payment modes tied with aggressive marketing by the E-commerce giants has developed online market. Various agencies have high expectations about growth of Indian e-commerce market and it is expected to be at par with the physical stores in the next five years.
Career in Retail
Career in retail is not just limited to sales, shops, malls or supermarkets, it is much wider in perspective. Generally, students have misconception in their minds related to retail career opportunities. They think that after completing MBA/PGDM in Retail Management, the person will get sales profile which a simple graduate can also get. Most student think that post-graduation is not required to work in retail industry. It is the time for us to understand the scope of retail industry and its career opportunities. It is easy to get entry at the base level without a post graduate degree in retail but companies always give better opportunities to employees who have suitable qualifications. A well-qualified employee always has higher probability to get growth and career advancement, appraisals, promotions and salary increments compared to employees with lesser qualifications. The knowledge and insights provided at the post graduate level particularly in Retail Management programme gives real time application based exposure, develops planning and strategizing skills, analytical ability, critical thinking, 360O approach to decision making, managerial skills, time and team management etc. These inputs of PGDM Retail Program spread over two years gives you a capsule of Blended theoretical and practical learning, also makes you apt for the careers offered in the Industry.
People from varied educational background can make career in retail industry. It is suitable for multiple streams; management and commerce graduate (BBA, B.Com, B.A.), IT graduate (BCA, B.Tech, B.E.), fashion and apparel design graduate etc. Retail industry with post-graduation in retail can absorb people from different educational background and provide plethora of opportunities in their respective fields.
A retail manager can perform variety of tasks such as managing the store backend operations like vendor management, merchandising, inventory management etc.; store front end operations like managing sales floor, customer service, stores displays, developing and executing sales and promotions; apart from that, analysing trends in the market, monitoring sales figures and setting future projections, meeting targets, customer handling - complaints, questions and comments etc. Areas such as retail analytics, MIS, category management etc. open doors for IT and engineering graduates to get into retail industry. Today, the customer is smart and aware, therefore retail companies use big data analytics to make strategies, plans and policies. Person having blend of IT and retail knowledge with analytical bent of mind can do wonders in this area. There is tremendous scope of retail in BFSI (Banking, Financial Services and Insurance) sector. With the emergence of private sector banks, NBFCs and Asset Management Companies (AMCs) have created enormous opportunities for a retail post graduate in this sector. Commerce graduate with knowledge in finance can pursue career in Retail Banking, Insurance and Financial Services etc. Apart from these areas, various upcoming areas such as Digital and Social Media Marketing, E-Commerce have created huge potential for employment in our country. Fashion and Apparel design person can always pursue career in fashion retail, luxury retail, merchandising, visual merchandising etc. Teaching and research, training and development options are always open for post graduates retail professionals which can become another long term career option for them to share their experiences and knowledge to retail aspirants.
How to select the right B-School
We can see a number of B-Schools around us, but choosing a right B-school is not an easy task. Students must give due considerations to certain parameters such as accreditations and affiliations of the institute as well as programme, faculty and mentors, corporate exposure through live projects, research projects, internships, guest lectures and sessions, industry academia interface, industrial visits and exposure to various retail formats to make students understand front end and back end operations, placement record of the previous batches, profile and salary package offered, Alumni.
Salary Package
The growth of a candidate in any sector/industry is based on his/her calibre, hard work, learning attitude and zeal for work. Generally, the initial salary package starts from 4.5 lakhs to 6.5 lakhs with no maximum limit for the right candidate.
B-Schools offering Retail Management Post Graduate Programme are Welingkar Institute of Management - Mumbai & Bengaluru, Jagan Institute of Management Studies, Rohini (JIMS Rohini) New Delhi, International Institute of Management Studies (IIMS) Pune, Indian Retail School, Bangalore.
JIMS, Rohini Updates and Articles
Questions related to JIMS, Rohini
Showing 267 out of 267 Questions