IMI Delhi hosts Leadership Marathon
International Management Institute (IMI), New Delhi hosted a day-long Leadership Marathon at its campus. Organized by distinguished Professor Dr. Asha Bhandarker, the marathon was along the lines of solving Live Case Studies and significant insights from industry stalwarts like, Mr. A D Burman, Head Learning and Development Maruti Suzuki, Mr. Himanshu Misra, Head Campus Relations and Academic Interface, Axis Bank, Mr. S K Bose Head Learning and Development IOCL and Mr. R Anand Head HR HCL Technologies.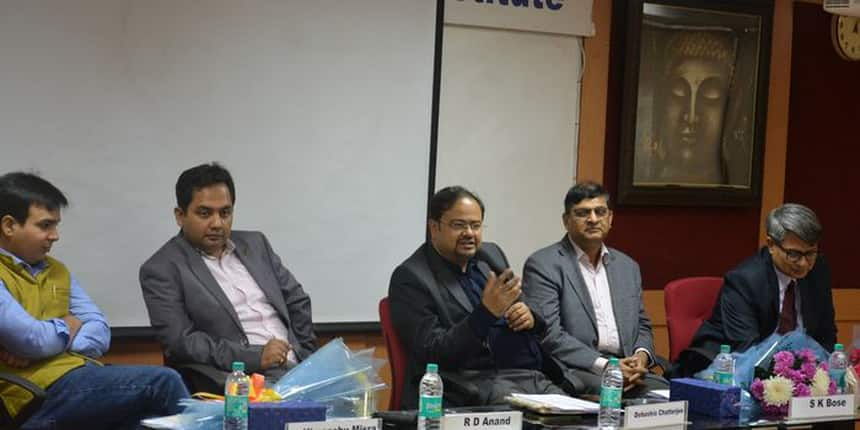 The full-day event was divided into two halves, ranging from solving cases, industry insights and interactive sessions with the Director-General Debashis Chatterjee along with the esteemed speakers. The session discussed the role of an HR manager in an organization. The esteemed speakers at the event laid stress on the fact that the Design Thinking Analytics is coming through in a big way while discussing various Business problems like attrition, training etc.
The industry experts at the event believe that there is a constant debate on the HR's role in an organisation. They laid emphasis on the fact that today's generation practices an individualistic approach but should realise that intangible attributes like managing relationships and the ability to gel with the team.
With the world shifting from the manufacturing industries to a more corporate-oriented approach, indeed, the HR world is thriving in this ever dynamic and VUCA world. This dynamism can be seen in the shift of context and continuum in the various organizations. The profession of HR has come a long way and is in cohorts with the organization due to the factor called 'human'. But, one must always remember that the human mind can never be replaced and that is why HR has a good future ahead.
IMI Delhi Updates and Articles
Questions related to IMI Delhi
Showing 111 out of 111 Questions