IIM Amritsar Fees and No. of Seats - Check Here
IIM Amritsar Fees - Indian Institute of Management (IIM), Amritsar will release the detailed fee structure for its MBA programme for the academic batch of 2022-24 likely after the conclusion of admission process. IIM Amritsar fees will include annual tuition fees, academic support, hostel and electricity, student activities, and health related components.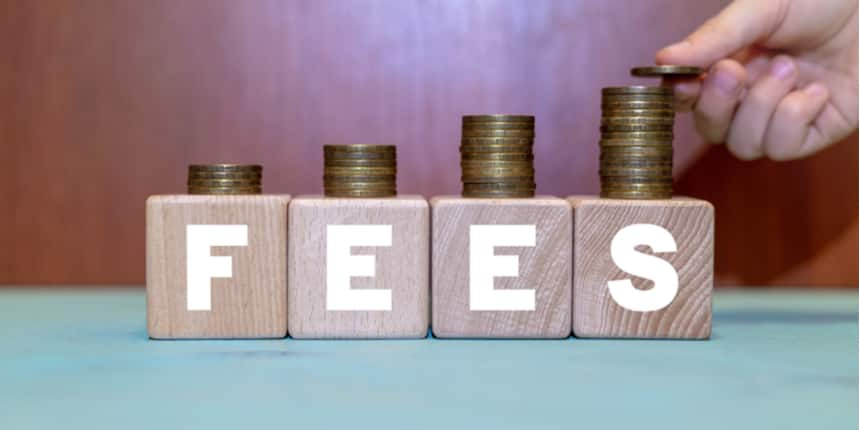 For the previous year batch, IIM Amritsar MBA fees stand at Rs 13.20 lakhs. Prior to getting shortlisted at IIM Amritsar, one will have to participate in its admission criteria which include Personal Interview (PI). After the selection round, IIM Amritsar will release the final merit list which includes the name of all candidates who are eligible to take admission. Read the full article to know all the aspects pertaining to IIM Amritsar fees such as detailed fee structure, seat offered at IIM Amritsar, admission process, and so forth.
Dig Deeper: How to Create An Impact During GD?
IIM Amritsar MBA Fees 2022-24
In the final merit list of IIM Amritsar for the MBA academic batch of 2022-24 and want to take admission, candidates will have to pay the acceptance fee to confirm their admission at IIM Amritsar. As per past year trends, there is an increase in total fees. Check the detailed fee structure of IIM Amritsar PGP fees.
IIM Amritsar MBA fee structure for the academic batch 2022-24
The total fee for the two years PGP (MBA) batch 2022-24 is likely to be Rs 13.20 lakhs

Each year (2022-23 and 2023-24), the annual fee is Rs 6.60 lakhs

IIM Amritsar fees cover Tuition, Library, Books & Case Material, Hostel & Electricity, IT & Computer, Medical and Students activities. There is no breakup of IIM Amritsar fees in components

As per past year trend, the mess and personal expenses is estimated to be Rs 10,000/- per month which will be payable on an actual basis
Also Read - IIM Fees for MBA and Seats
IIM Amritsar MBA Seat Intake
Programme wise intake for 2022-24 batch at IIM Amritsar is as below:
| | |
| --- | --- |
| MBA Programme | Intake |
| MBA | 240 |
| MBA-Business Analytics | 40 |
| MBA-Human Resource | 40 |
| Total | 320 |
It must be noted that registration is mandatory on IIM Amritsar website for EoI.
IIM Amritsar Admission Process 2022-24
IIM Amritsar will shortlist candidates for Personal Interview (PI) on the basis of CAT 2021 score. In order to get shortlisted for final admission, candidates will have to follow the admission process of IIM Amritsar. Check detailed stages IIM Amritsar admission process.
Stage 1 - Candidates should have a valid scorecard of CAT 2021
Stage 2 - Candidates will be shortlisted for Personal Interview (PI) who meet the required CAT 2021 percentile cut off, other requirement and successfully complete the mandatory registration, by the last date announced by IIM Amritsar, for admission to MBA 2022.
Stage 3 - IIM Amritsar will prepare a final merit list on the basis of CAT 2021, PI score as well as other components
IIM Amritsar Components of Final Selection
| | |
| --- | --- |
| Component | Weightage in percentage |
| Personal Interview (PI) | 25 |
| CAT 2021 score | 40 |
| Class 10 Marks | 5 |
| Class 12 Marks | 5 |
| Bachelors/Professional Degree Marks | 5 |
| Academic diversity | 5 |
| Gender Diversity | 5 |
| Work Experience | 10 |
| Total Weight | 100 |
IIM Amritsar Fees - Financial Assistance
Educational loans for IIM Admissions are available from banks. Candidates can apply to the various major banks to cover programme fee and other expenses. Candidates will have to visit the branch of any bank and ask about the loan. All they need to do is compare the interest rate and apply for an educational loan. Some banks ask for security and few banks provide loans very easily.
Quick Links -
IIM Amritsar Updates and Articles
Questions related to IIM Amritsar
Showing 18 out of 18 Questions