IIFT 2021 Result - Road beyond IIFT Shortlist
IIFT 2021 Result - Road beyond IIFT Shortlist: The National Testing Agency (NTA) has announced the IIFT 2021 result on February 16 in online mode. For IIFT 2021 a total of 33,393 candidates had registered for IIFT exam and 20,029 candidates had appeared for the exam. As per last year's trend, around 60,000 candidates have appeared for IIFT and 39,572 candidates have cleared the entrance test. Those candidates who will get shortlisted after releasing the IIFT 2021 result, will have to prepare and appear for Group Discussion (GD), Personal Interview (PI), and Essay Writing rounds. IIFT never recorded a 100 percent pass record, there are thousands of candidates who didn't find their name in the list of shortlisted candidates. For them, Careers360 came up with an article that will show the way, if one does not find their name in IIFT 2021 shortlisted candidates for GD, PI, and Essay writing.
Latest update: NTA has released the result of IIFT 2021 in online mode on February 16. Know all about IIFT 2021 cutoff.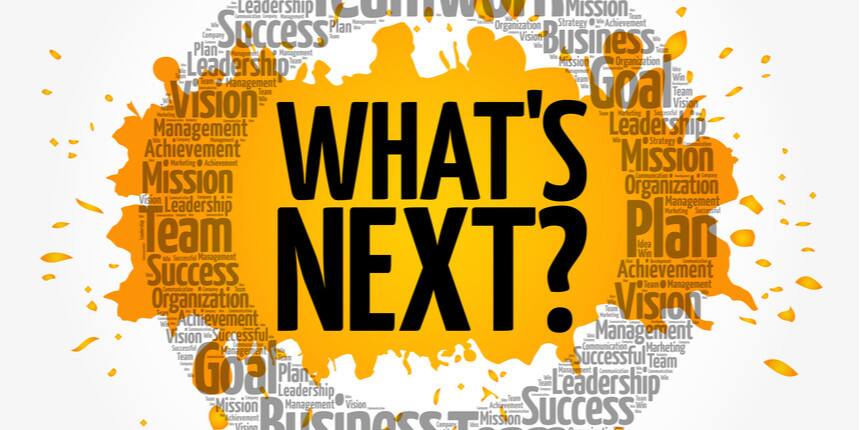 Do not underestimate your capabilities
The very first thing which you should keep in mind not only for IIFT but for all the competitive exams is to never underestimate yourself and your capabilities to ace an exam. IIFT entrance exam is one of the highly competitive exams. The initial competition level includes approximately 50 to 60 thousand candidates, which is reduced to around 2000 candidates and only 400 students get selected finally. Hence, the students should not demoralize themselves at any point in time. Not making it to IIFT doesn't mean the candidates are not capable enough.
Pull-up your socks for the upcoming exams
Make a value-added preparation for the upcoming MBA entrance exams, the most prominent Among is XAT 2021 which is going to be scheduled on January 3, 2021. The other exams under the MBA entrance exam include CMAT, IRMASAT. The application process for the state level MBA entrance exams i.e., MAH CET, APICET, TSICET, etc. will be starting soon.
Make yourself ready to face the panel at GD, PI and Essay Writing
The first step of success for the candidates is to getting selected for the second phase of the selection process but half the battle is yet to be won. The second phase includes cracking GD, PI and Essay Writing rounds, which is not a matter of one day and one has to prepare himself for this round and should be aware of the process. This round is there to test your communication and interpersonal skills and your grasp of general awareness.
Apply for the top B-Schools for the academic year 2020-2021
The admission process for the top B-schools is open at present. Do not miss out on the registration process as you will be shortlisted for GD, PI, and Essay Writing rounds only on the basis of your scores in CAT, XAT, MAT, or any other exams through which they conduct admission.
Know your sector/niche
One should do thorough research before applying if he is interested or inclined towards sector-specific or niche MBA. It can be better understood by an example. For example- when a candidate applies for IIFT, he must be interested in pursuing an MBA in international business, which is the flagship program of IIFT. So, if one does not get shortlisted by IIFT, S/he can apply in B-schools which offer MBA/PGDM in IB. Some of these schools are FORE School of Management New Delhi, IFIM Business School Bangalore, BIMTECH Greater Noida, and IPE Hyderabad among others. Similarly, if candidates are interested in Media and Communication, they must appear for MICAT 2020 for admission in MICA. For Rural Management, one can take the INMARSAT and for Social Welfare or HR, appear for TISSNET. Make a choice, according to your area of interest.
Questions related to IIFT
Showing 217 out of 217 Questions