IFMR Graduate School of Business, Krea University achieves 100% placement for MBA class
The Institute for Financial Management and Research (IFMR) at Krea University has achieved 100% placement for its MBA Class of 2019.
The graduate business school consisting of 239 students received placements in 59 reputed corporates across varied sectors such as analytics, BFSI, consulting, e-commerce, IT/ITES, pharma, PSU and start-ups.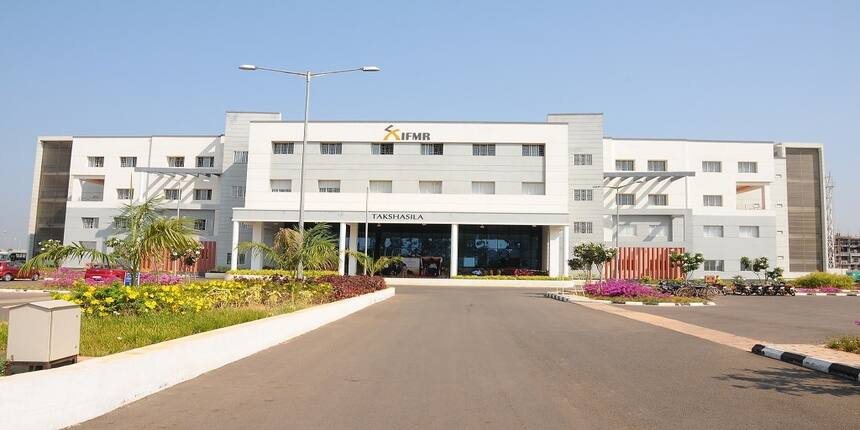 REC Limited (formerly Rural Electrification Corporation Limited), a highly reputed public sector undertaking, gave out the highest salary package amounting to Rs. 18.8 lakhs per annum. The average gross salary for the batch stood at Rs. 8.7 lakhs per annum.
"We feel proud when top-recruiters recognize the potential of our students. Our aim is to prepare our students to meet the competing demands of diverse stakeholders, to thrive as professionals, and help them become successful leaders of enterprises," said Dr. V. Anantha Nageswaran, Dean IFMR Graduate School of Business.
Accenture, Barclays, Cognizant, Deloitte, Decathlon, Ernst & Young, Honeywell, HSBC, Infosys, JP Morgan Chase, Morgan Stanley, RBS and REC Limited were among corporates that offered placements to the students.
IFMR GSB currently offers full-time MBA programme, full-time PhD programme, part-time certification programme in Data Sciences, and customized MBA programmes and short-term management development programmes catering to practising executives.
Questions related to KREA University, Sri City
Showing 1 out of 1 Questions
36 Views
At Krea University, there are BA, B.Sc courses and within that there are other subjects. How did you came up with that structure at Krea ?
At Krea, we have made a decision to not appoint faculty into departments but faculty into divisions. We strongly believe that the study of knowledge requires a student to be exposed to humanities, literature, arts, sciences and social sciences and that's exactly what happens. All of these disciplines are offered to students as they start specialising in their second or third year for majors or combination of majors and minors.
So, a student can do Bachelor's of Arts or can do science. The way this curriculum is designed, it allows you to bring elements that actually for instance you can bring elements of humanities and literature even as you are a scientist. So, while you are doing a B.Sc in Physics, you might actually bring in ethics because that is one of the guiding principles. We have 8 or 9 guiding principles that we want to be throughout the curriculum. We want students, if they are doing science,politics or anything to come back and wrestle with issues such as ethics.
The six or seven elements, whether its data, sets of history, idea of research, sense of ethics, gets woven in no matter whether you are doing a B.Sc (Hons) or B.A (Hons) which gives a sense of bringing a curriculum together so that what student learns in the first year, it doesn't get forgotten in the first year because it is in the second and third year also but with  more specialised context because then they study the discipline in great detail.
Dr. Sunder Ramaswamy,
Vice Chancellor, Krea University