How to prepare for SNAP 2021 in two months
How to prepare for SNAP 2021 in two months - Symbiosis International Deemed to be University will conduct SNAP 2021 tentatively in the second week of January 2022. Now with two months left for the examination, many candidates might be anxious and curious on how to prepare for snap in two months? Ideally one should begin its preparation for competitive exams 4-5 months prior to the D-day. However, don't get nervous, it's never too late to begin your preparation for SNAP 2021. Moreover, preparing for SNAP in two months will require more hard work and determination than preparing for SNAP in 5 or 6 months. Read this complete article by Careers360 to know the tips and strategies from the experts on how to prepare for SNAP 2021 in two months.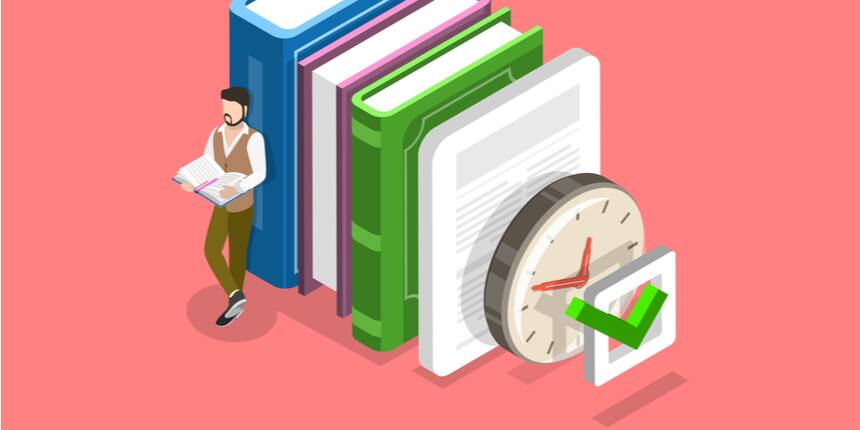 How to prepare for SNAP 2021 in two months
Candidates who have filled the application form of SNAP 2021 and are planning to prepare for SNAP 2021 in two months must follow the strategy as mentioned below:
Don't pick a new topic

Prepare a time table

Increase the attempts of mock tests

Work on speed and accuracy

Consult guide/mentor
Don't pick a new topic
When one is confronted with the question as to how to prepare for SNAP in two months, they must make sure that they do not pick any new topic. Picking a new topic will create anxiety and increase the stress level. Aspirants must take the note of SNAP 2021 syllabus and mark the topics from each section they are familiar with. Begin the preparation with known topics as it will help create a good flow of preparation and will consume less time. If aspirants pick any new topics for preparation for SNAP 2021, it will be uncertain as to how much time it will take to be covered and with this, the known topics will be affected.
Prepare a time table
Students must prepare the time table by analysing the exam pattern of SNAP 2021. Arka Ghosh who scored 99.062 percentile in SNAP 2019 says that "With the questions in English and reasoning carrying 1 each, I decided to shift more focus on these two sections. Since SNAP allows the candidate to shift between sections, I put in relatively more time on answering these two sections and it paid off well." Similarly, aspirants must plan their focus for each section accordingly.
Also Read:
How to tackle special questions of SNAP 2021
Last minute tips and instructions
Take more mock tests
The importance of mocks has been emphasised by every topper of SNAP. Mock tests provide the test day trial and help one boost confidence by experiencing the same amount of pressure and time limit. Chirag Kumar SNAP topper who bagged 99.87 percentile in SNAP 2019 states the importance of mock tests, "The most important aspect of the preparation is being self-motivated, persistent and consistent. I think while preparing for the exams, many times we get demotivated because we score low marks in mocks, it is at that time we don't have to give up. Analyze the mock in which one has not performed well and learn from your mistakes and move on."
Hence, one should not feel demotivated with the low score, mock tests act as a mirror to your preparation level and help you enhance your weaker areas. Therefore, with two months left for the SNAP exam aspirants must take mock tests on a daily basis to know the variety of questions and clear your concepts.
Work on speed and accuracy in the last two months of preparation for SNAP 2021
While you cover all the known topics from the syllabus of SNAP 220, you must make sure that to keep that momentum constant speed and accuracy must be at pace. To attempt SNAP 2021 is not about attempting the maximum number of questions. You must know that each wrong answer will attract 25% (0.25) negative marking. Hence, while answering the questions one must check its accuracy and attempt a maximum number of questions by solving the easy questions first. Lastly, one must not spend more time on difficult questions. Set a time limit for each question and move ahead if you are unable to solve it in a particular time limit.
How to prepare for SNAP in two months with help of guide/mentor
It is right that there is no substitute for hard work but to outshine your competence one has to steer their efforts and work in the right direction and make a maximum benefit. This can be done only with the help of a guide or mentor. A mentor or a guide during SNAP preparation will help you to chart a plan to cover the syllabus on time. Also, they help you provide the correct source to prepare for various sections. Mentor/guide will help you tell the proximate questions to be attempted with accuracy to ace the examination.
Also Read:
Questions related to SNAP
Showing 706 out of 706 Questions