How to prepare for Personal Interview: Expert column by Deekshant Sahrawat, MBAGuru Founder
How to prepare for Personal Interview: Along with the declaration of the results of CAT, XAT and other MBA entrance exams, IIMs, XLRI and other top B-schools have started releasing the shortlist of candidates for the final selection rounds. These rounds comprise of Group Discussion, and or Essay Writing and Personal Interview. Personal Interview is one of the most crucial rounds and the majority of the B-schools assign maximum weightage to this parameter. Careers360 presents this expert column by Deekshant Sahrawat, Founder, MBAGuru would guide the MBA aspirants on how to prepare for the Personal Interview (PI) rounds.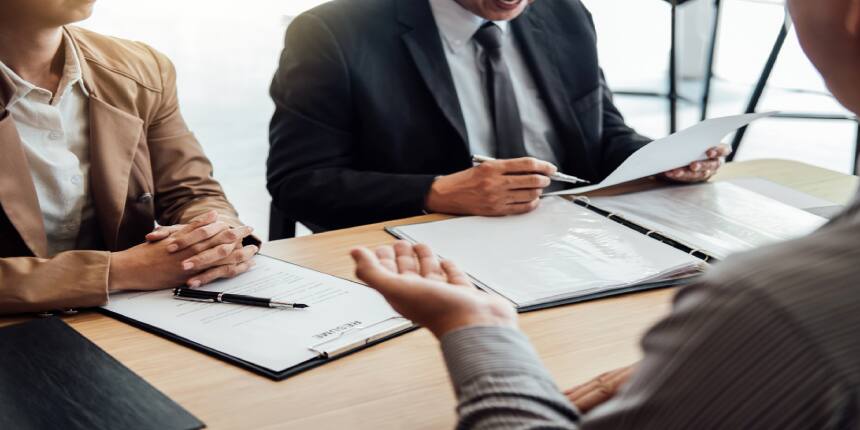 How to Prepare for Your PI
The weightage of Personal Interview performance in the final selection at the Top B-schools is decisive. Among the Top IIMs, it ranges from around 24 per cent for IIM Calcutta to around 50 per cent for IIM Ahmedabad. IIM Bangalore (30 per cent) and IIM Lucknow (40 per cent) also see it as an immensely important step for the final admission. In fact, for most of the top B-schools, the Personal Interview carries the highest weightage among all parameters.
While most other factors or steps in the selection process are impersonal and quantitative and can be seen as either eliminatory (CAT Scores) or historical (past academic performance), the personal interview is as personal and as current as it gets. Right from a campus job to the selection of the head coach of the Indian Cricket Team, the selection process invariably entails the use of Personal Interview as a decisive element. The process shifts from being impersonal and quantitative to something that is very personal and qualitative.
Brought up on a regular diet of exams and scores, and questions with single correct answers achieved through a defined set of steps, most of us don't relish the openness and lack of structure that personal interviews seem to involve.
However, the hidden structure beneath the interview process is actually fairly simple to crack. The interview tests two things:
Internal Awareness

External Awareness
Which one do you guess is more important?
While many students spend countless hours and days working on the latter, because it appears to be vast, tending to infinity, it is the former that is far more crucial. The Personal Interview is called Personal for a reason. It is about YOU! Therefore, internal awareness is the most crucial aspect to work upon.
The interviewing panel wants to know YOU as a person. They want to hear YOUR story, find YOUR learnings, determine YOUR attitude, see how clear YOU are about YOUR goal and purpose in life, and why do YOU want to pursue MBA!
Not being able to convincingly answer any of these is far worse than not knowing a mathematical formula, theorem or not knowing the President of some country in Africa.
The selection panel already has your CAT/aptitude score, your past academic record, your job details among several other things. They have the numbers. They want to see what lies beneath and beyond that data.
Coming to external awareness, most of what you need to learn about other things also comes from something about YOU. So, to identify areas of external awareness that you need to work upon, you again need to focus inwards - on YOUR story, YOUR favourite subject in college, YOUR city, YOUR hobbies, YOUR goals, YOUR strengths and weaknesses. Most of the external awareness questions will stem from or be triggered by things that you say or write in your answers about yourself. They are very likely to be related to you.
So, get going on developing the internal awareness before you branch out on the relevant external stuff. Remember, the personal interview is all about everything about YOU – your past, your present and your future - know it, show it, and create it!
Questions related to CAT
Showing 8564 out of 8564 Questions