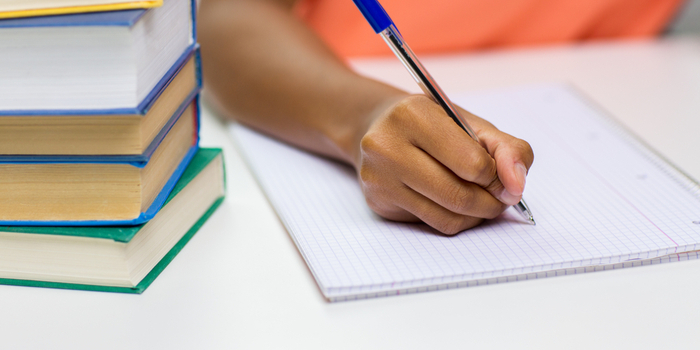 How to crack CAT 2018 in first attempt – Most CAT toppers do not favour repeated appearances in CAT. Rather, they believe in preparing themselves in such a way that there is no chance that would cause them to miss their mark on CAT exam day. Those who are pertinacious and curious to know how to crack CAT 2018 in first attempt, must remember that there are no shortcuts to the road that leads to success. A good idea to start would be to learn from the preparation tips and strategies of CAT topperswho were spot-on in their very first try. To emerge as a winner, read this article on how to crack CAT 2018 in first attempt.
MBA/PGDM Admissions Open 2019
SOIL School of Inspired leadership

Watch video on CAT 2018 preparation strategy
CAT Pathfinder
Know your call chances for Admissions
Use Now
How to crack CAT 2018 in first attempt
When to start preparing
According to the experts, five to six months of dedicated preparations could take you towards your goal of securing a high percentile. Mayank Raj, who cracked CAT 2017 with 100 percentile says "I started preparing for CAT in July 2017, around five to six months before the exam."
Coaching or self study?
The decision on whether coaching is required or not depends on where you stand in terms of your preparation. Meet Agrawal, CAT 2017 100 percentiler says, "The most important aspect would be to improve fundamentals (Basic concepts)." If your basics are clear and you feel that you can prepare for CAT on your own without coaching or a mentor, you are good to go.
Whether you are preparing for the exam through coaching or self-study, regular practice is the key. While some MBA aspirants take the coaching route, others follow their instinct and opt for self-study with online and offline preparation resources.  "I only took a lot of online practice tests and invested two to three hours every day in it. If on some days I was not practising tests, I would borrow study material of the topics I am weak in from my friends and study it," says Mayank, who broke the myth of taking coaching for CAT to succeed in his very first attempt.
CAT Exam Pattern 2018
According to CAT exam pattern, the exam will be conducted in online mode for a duration of 180 minutes. The test will have three sections carrying a total of 100 questions. Out of a total of 300 marks, each correct answer will fetch three marks and every incorrect answer will be penalised by one mark. Take a look at the CAT exam pattern below:
CAT 2018 Exam Pattern
| | | | |
| --- | --- | --- | --- |
| Section | No. of Questions | Total Marks | Duration |
| Verbal Ability & Reading Comprehension (VARC) | 34 | 102 | 60 minutes |
| Data Interpretation & Logical Reasoning (DILR) | 32 | 96 | 60 minutes |
| Quantitative Ability (QA) | 34 | 102 | 60 minutes |
| Total | 100 | 300 | 180 |
Pick the right study material
Selecting the right study material for CAT plays a key role in the preparation and outcome of the exam. Some of the best books for CAT preparation for section-wise preparation are:
Arun Sharma's How to prepare for Quantitative Ability for CAT, published by Tata McGraw Hill

Word Power Made Easy by Norman Lewis for VARC section.

How to Prepare for the Verbal Ability and Reading Comprehension for the CAT by Arun Sharma and Meenakshi Upadhyay (Tata McGraw-Hill) is a workbook with practice questions and tips based on previous CAT papers

Trishna's Verbal Ability And Logical Reasoning For The CAT And Other MBA Examinations by T.I.M.E. Publisher: Pearson
Aspirants have to pick one book for one particular section, do not attempt to learn from too many. Studying from too many books creates confusion, wastage of time and repetition. One must remember, too many c(b)ooks spoil the broth!
Focus on Section-wise preparation
After you are familiar with the CAT exam pattern and have your CAT study material ready, it is crucial to know that each section has a unique way of preparation. Review the important topics for CAT preparation and make a study time-table for section-wise preparation.
To Read the section-wise preparation tips for CAT Click here.
Set time-bound goals
Undoubtedly, CAT is one of the most coveted exams with a vast syllabus. One must plan well and set deadlines to cover the huge amount of syllabus in limited time. Setting deadlines is important to keep a check on the study schedule, cover each section with equal importance, practice time management, and remain self-motivated above all. Keeping this in mind, there is a high chance that one can crack CAT in the first attempt.
As a matter of fact, CAT is a test of time management as much as it tests knowledge. It is important to practise to build both accuracy and speed to perform well on exam day.
Gautam Puri, Vice Chairman of Career Launcher suggests, "Try to attempt each section in three rounds. In the first round pick the questions that you can solve without wasting time. In round two, pick questions that are an opportunity for you, while in round three, pick questions that you think you can solve but are time-consuming and ensure you answer all the non-MCQs as they do not have any negative marking."
Utilise Web Resources and take expert opinion
For those who do not have access to coaching material, the various CAT ebooks, CAT sample papers, video tutorials and timed online mock tests on the Internet are a boon. The best thing is that most of them don't cost a penny! What's more, you can even interact and engage with experts and fellow CAT takers on various social media platforms to ask queries or exchange study material. Talking to experts helps you gauge your performance against others. It can even help you in working on your weaknesses and teach you vital time-saving tricks.
Soumyajit Ghosh, who has converted IIM Bangalore call says, "Since my workplace is at a remote location, I took an online course. I used to follow their recorded videos. I gave numerous topic tests and from August I started giving mock tests every week."
Take enough Mock tests
Enrolling for the mock test series with any MBA coaching institute towards the end of your preparation is a good idea. The sample mock tests for CAT are also available on the internet. Check for online coaching classes which offer flexibility in terms of scheduling classes and tests as per your convenience. As Madhur Gupta, another 100 percentiler mentions, "I mostly did self-study. But I took the test series from T.I.M.E. and Career Launcher at the end."
Chhavi Gupta, one of the 20 CAT 2017 toppers, says "I rigorously practised the mock tests available online. To be exact, I solved around 35 practice tests and analysed them critically." Consistent practice is one of the many keys to crack CAT in the first attempt.
Create Study Group
Since it is going to be your first attempt (and hopefully the last) to successfully crack CAT 2018, a good company of people ensures that you are on the right track. Discuss your problems, strategies, topics etc. and exchange study material if necessary with your study group members. Not all the group members would necessarily be preparing by themselves. If some of them are taking coaching, that can be an added advantage for you. Clarify your queries from them and request for suggestions based on expert inputs. You could also borrow the same mock test, practice tests together and analyse your competition with your group members. This will give a huge boost to your performance.