Hiring trends in Banking sector
P. Premkumar, SVP - Head HR and Operations, Lakshmi Vilas bank, speaks to Careers360 on what the banking sector looks for while hiring fresh graduates. In the article below, Premkumar also talks about the new trends in campus hiring. Read the complete interview below to know more.
Careers360: What according to you is the job market situation for graduates in Banking sector?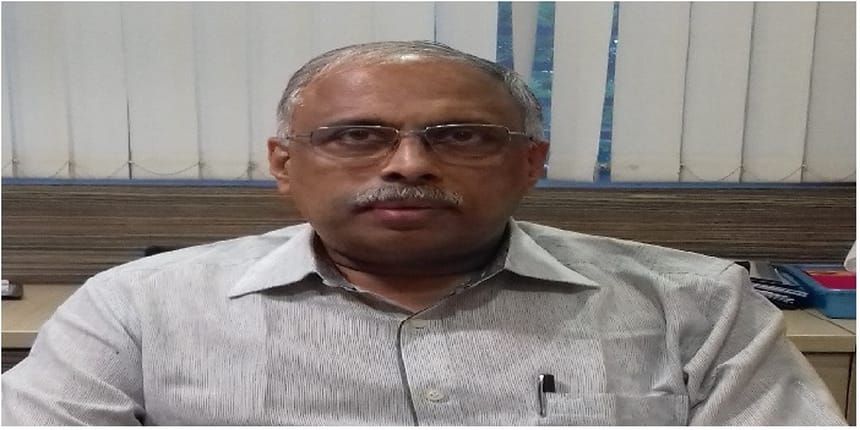 P. Premkumar: With the IT sector not looking as vibrant as it was until a few years back; job aspirants are turning to the services industry, especially the fast-growing banking service sector. With the thrust on digitization by the slew of government initiatives, IT and Engineering graduates are turning their attention to management/banking courses and the combo is giving them an extra edge in the job market. In general, graduates today are tech-savvy, multi-taskers and are self-driven, however, they need to prepare themselves to make career choices and get ready with employable skills that banking sector is looking for. Further, with mass retirements already in vogue in the PSBs and likely to be there in the next few years as the 1980 Bank Nationalization recruits fade away, opportunities would tend to exist.
Careers360: What is your approach to picking up the best fit candidate?
P. Premkumar: While a good brand is always important, also significant is the value proposition that the employer offers to the prospective employees which helps in attracting the best talent in this competitive market. For the starters, we go by the traditional method of releasing paper advertisement, screening through a competitive exam and finally, the eligible candidates go through a group discussion / personal interview and the best candidates are selected. Lateral recruitments are at all levels and are based largely on the experience and specialization. We use psychometric tools to assess the candidate's personality traits, behavioral styles and cognitive abilities etc. to ensure the role fitment.
Careers360: Hiring trend in Banking or any special educational preferences are given to the candidates?
P. Premkumar: Value-added digital platforms and social media's are evolving trend to reach out the targeted talents. Professional networking sites gives the edge to the hiring managers to identify the potential candidate who poses the required skill-set and also peer group associated with that skill-set. Accreditation and testimonials come handy to know the level of expertise that the candidates possess in that particular skill-set. There are many flagship institutes which offer long-term diploma courses and short-term certification courses in various areas of banking which will definitely be preferred by the bankers. Qualifications in risk, foreign exchange, credit-related topics would certainly help in the recruitment in the specialization verticals. Attitudinal aspects, out of box solutions, a capability to handle responsibilities, ability to handle real-life situations are some of the aspects assessed in lateral recruitments. Hopefully, all this would result in the new entrant feeling comfortable to perform well and be productive ab initio.
Careers360: What skill-set do you seek and how do you evaluate them during the hiring process?
P. Premkumar: In direct hiring, we hire fresh graduates who have secured 60 % and above from regular colleges affiliated to any recognized university/institute. Numerical ability, verbal ability, analytical ability along with computer/general knowledge and banking awareness skill sets are assessed through psychometric tests and the qualifying candidates are evaluated through group discussion and personal interview by the panel members. During the group discussion, we evaluate communication skill, adaptability and social intelligence whereas in personal interview we evaluate attitude, confidence level, critical thinking and problem-solving ability, delivery under pressure and emotional intelligence.
Careers360: Factors why students are not getting campus placement and sometimes not getting their preferred jobs?
P. Premkumar: Campus placement largely takes place in reputed institutions and the only creamy layer gets selected. However there are many deserving ones, who unfortunately don't make it, due to limited opportunities. Often, the number of organizations participating in campus interviews is limited. In academics, importance to employable skills is not given much cognition, resulting in a mismatch of the job role and the expectations. At the college, the canvas is restricted. Once out, the world is explored and interactions increase, candidates equip themselves with required skills and better decisions are made.
Careers360: Does your organization have any kind of open platform for job seekers?
P. Premkumar: Like any other Corporate, we do have our career page, where job seekers can post their resume. We will evaluate the profile and call the job seekers if there is any suitable vacancy.
Careers360: Share your recruitment drive?
P. Premkumar: A few years back, we did try our hand at campus interviews, but felt that we were restricting ourselves. Of late, we have been focusing on direct hiring through entrance exam for fresh graduates so that we have a wider basket to choose from.  As said earlier, hirers go largely to reputed institutions for campus interviews, but as the scope is limited due to various factors, other alternatives are also looked into. With the IT boom mellowing down and other avenues opening up, additional employable skill sets are to be focused on. Clarity is essential. Peer interaction is key. Having an open mind and a positive attitude will certainly spell success.
Stay tuned to bschool.careers360.com for more articles and interviews