First-time recruiters in limelight


An MBA from a top B-School translates to positions with top companies. Placement committees of the schools work tirelessly to get the best recruiters on-board. Read the article below to know more about the recruitment trends at prominent B-schools.
MBA aspirants usually dream of getting placed in a top company even before they join the management bandwagon. In some cases, the choice of a company is based on their preferred sector. Many a time the preference is based on the company profile. According to a recent study by the Economic Times, as many as 1,175 students from top 26 B-Schools have been recruited by 10 big companies with Cognizant being the top recruiter.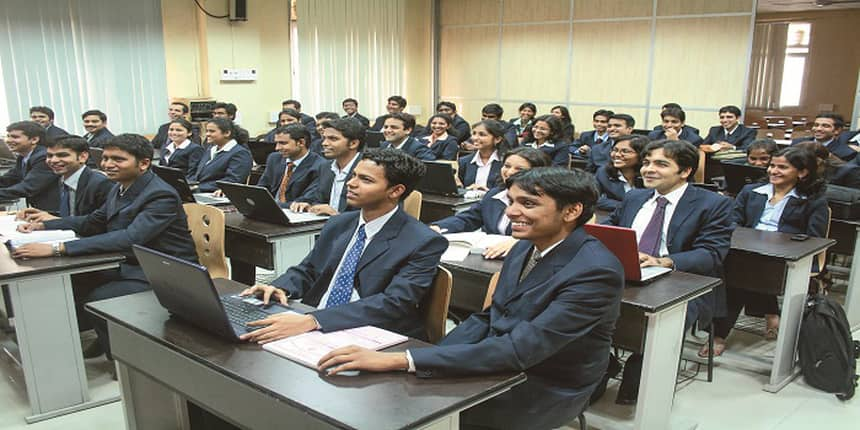 Industry perspective
Placement committees of B-Schools put efforts throughout the year, through industry integration for successful culmination of Summer Placement and Final Placement processes. Their main aim is to bring on board as many recruiters on board as possible. They also aim to maintain the partnership with regular recruiters and also foster a relationship with new companies.
Jagjit Singh, Chief People Officer, PwC India, shares the campus placement strategy from the recruiters' point of view. "Campus strategy for any organisation needs to address a few basic aspects like professional aspirations of the candidates, personal achievements, and outlining of career paths which reflect the next two-to-four-year journey of the candidate. These aspects get embedded in our employee value proposition. This proposition reflects how the firm provides the candidate with an agile, personally relevant and professionally aligned opportunity. With the Gen- Next talent there is an immediate need to offer an open and flexible working environment and a learning culture that helps them engage, network, learn and innovate."
Most of the B-Schools saw participation of over 100 companies in their placement process, Of which approximately 20 to 30 percent are first time recruiters. Sharing statistics about new recruiters, Prof. Asha Kaul, Placement Chairperson, IIM Ahmedabad, shares, "This year, we saw participation of 40 new companies with diverse roles. Along with that, our regular recruiting partners also continued to bestow their trust on IIM Ahmedabad students."
Recruiting trends at prominent B-Schools
Talking about the trends in recruiting firms, Prof. Ganesh Prabhu, Chairperson, Career Development Services, IIM Bangalore, said: "This year we have experienced increased hiring by banks, consulting and consumer goods firms." Dr. Asmita Chitnis, Director, Symbiosis Institute of International Business (SIIB) Pune, mentions, "This year, top recruiting domains or functions included Business Analytics, Consultant, Business Excellence, Financial Research and Operations Management. Deloitte, Asian Paints, PwC, KPMG, Accenture, Wipro & Infosys, HDFC Bank, HDFC Life and ICICI Bank were among the top recruiters."
Apart from the top recruiters from regular sectors, there are several specialised sectors visiting B-Schools offering specialised management programmes. For instance, Indian Institute of Foreign Trade offers MBA in International Business. Recruiters hiring exclusively from the institute include Olam, Avantor, Mount Meru, TGI, Trafigura, among others. On the other hand, top international consulting firms and investment banks like Boston Consulting Group, Bain & Co. and Goldman Sachs recruit only at IIMs or the likes of ISB Hyderabad.
Top recruiters at select B-Schools
B-School

Total Number of Recruiters

First-time
Recruiter

Top
Recruiter

Domain

100+

40

Amazon (18 offers)

Multiple domains

160

Number increased by 25 per cent by last year

Boston Consulting Group (20 offers)

Consulting

160+

NA

Avendus, Edelweiss, Goldman Sachs, HSBC etc.

Finance

170

NA

Accenture, Aditya Birla Group, Amazon, Avendus, Goldman Sachs, Hindustan Unilever, McKinsey & Company, TAS and The Boston Consulting Group

Multiple
domains

200+

74

Actuate Business Consulting, Boston Consulting Group, Cognizant Business Consulting, Deloitte Strategy & Operations, Ernst & Young, Feedback Infra, Infosys Management Consulting, KPMG and PwC

Strategy &
Consulting

110

26

Axis Bank, Citibank, CRISIL, Deutsche Bank, Edelweiss, Ernst & Young, Fidelity, HSBC, ICICI, IDBI, Nomura, SBI, Standard Chartered, Yes Bank

Finance

43

20

Cognizant (10 offers)

IT & Analytics

91

59

Cognizant

Consulting and IT

102

20+

Not specified

Not specified

81

4

Accenture and Ernst & Young (10 offers each)

Consulting and General Management

 

22

Not specified

Not specified

94

10+

Airtel, Vodafone, Google

Telecom, IT

72

24

Axis Securities, Citi Group

BFSI

143

54

Not specified

Not specified

115

32

Not specified

Not specified

52

17

Not specified

Not specified

139

42

Accenture, Aditya Birla Group, Akzonobel, BCG, General Electric, ITC, Hindustan Unilever, Mahindra, Mondelez, Procter & Gamble, Star India and TAS.

Consulting, General
 Management, FMCG,
 Media

104

51

Accenture, Deloitte, Amazon

Consulting, IT
Stay tuned to bschool.careers360.comfor more articles and interviews