Expert tips on selecting the right course to get a job after graduation by Satya Narayanan R and Gautam Puri
The COVID-19 pandemic has thrown up quite an unprecedented situation. The slowing down of the economy has given a death blow to job creation in India and abroad. Those who are employed face an uncertain future while job aspirants are staring at a very long wait for gainful employment. The worst affected are the fresh graduates and the students passing out in 2020-21.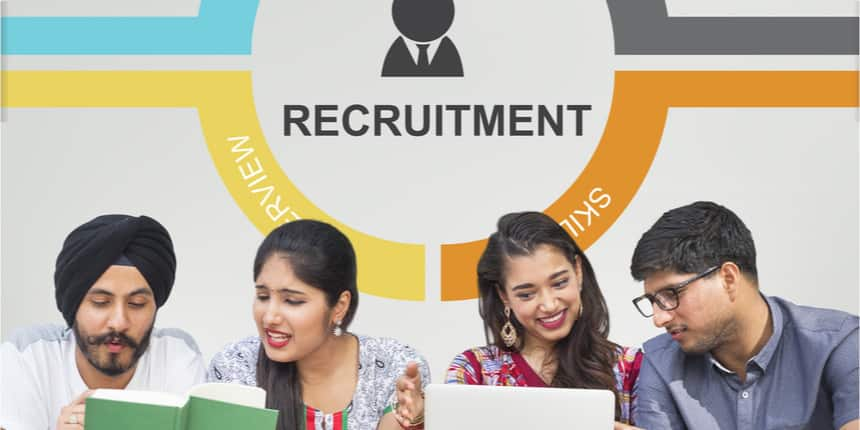 Placements have stopped and job offers taken back after the placement season was over. The Union Human Resource Ministry has asked higher education institutions to conduct special recruitment drives in July and August. But the uncertain economic scenario doesn't leave much space for optimism.
The situation is bleak for everyone, more so for engineering and management graduates. However, there is no point in feeling desperate and doing nothing to overcome the tough situation. As the saying goes, when the going gets tough, the tough gets going. The question is, as a student or a fresh graduate, how does one navigate this kind of a situation? First and foremost, these job aspirants are young. They have nothing to lose in trying out whatever they can to come out of the crisis. If the pandemic has destroyed the predictability of the job market, it also opens up opportunities in uncharted waters. So what course should you go for after graduation so that you are ready for a job once the job market stabilises?
To check the entire session, check the video below
Satya Narayanan R and Gautam Puri who are at the helm of CL Educate Limited, popularly known as Career Launcher, that provides educational products, services, content and coaching for higher education entrances advise students on how to navigate the turbulent waters.


I am doing an MBA in travel and tourism and COVID-19 has crippled the sector. What is my way forward?
The first thing is to understand and to accept that this is the reality. The travel and tourism industry has come crashing down and this is probably going to be the situation for at least three to four months. It could be longer also. This is the situation, so what can you do about it? In this particular course, you have not learnt travel and tourism only. You have learnt marketing also. So, can you broad-base yourself and get into other areas? So, you have to adapt to the situation. Think of how to make the situation work for you. Think of those sectors where your skills and knowledge will be useful. It may be somewhere within the industry. Logistics is an important part of travel and tourism, just like operations and planning. So, look at broad-basing your skill and transporting the skills and knowledge to some other industry. That's the best thing for you to do.


I am working and want to do an MBA for career progression. Should I work for two or three years before I go for an MBA as the current employment prospects are bad?
At least half a dozen students ask this question every day. An answer will depend on various factors. Firstly, are you planning a one-year programme or a two-year programme? Are you sure you want to do it if there's a big loan? So, if it's a one-year programme you have the option to push it out because you are quitting a job. The jobs aren't going to come back in a hurry by February or March next year. The two-year programme is a little different. For those who are aspiring now to take CAT2020 and look at CAT 2021 perhaps it's a very good time to look at it very seriously because you are moving from being a productive member to a learner. So, if it's a one-year programme, what is your opportunity to cost? If it is a two-year programme, can you afford to look at starting your career in 2023? Those are the two things that have to look at.

I am a woman engineer with a B.Tech qualification. I am unable to decide whether to go for a government job or do an MBA.
The first thing is to make sure you are very clear about why you want to do that particular program. If you just pick up any MBA program it may or may not add value in terms of learning or in terms of the job and salary you're looking for. You must look for good institutions and what you learn must give you a lot of confidence. The salary in itself represents the quality of job you're doing in a company. So, if a whole lot of people are going for an MBA, you don't have to rush in that direction. Perhaps it might be better to pick up a job, government or non- government. It would be a good starting point as even if it's less paying than what you think you deserve because early in your career you must get confidence and solve some real-world problems. What you are likely to find on that journey is the discovery of the answer to the question why you want to do MBA. As a woman if you get a good diversity score with a good undergraduate qualification, 2-4 years of work experience is likely to make it much easier for you to get into top schools in India or abroad.


I am a woman engineer with B.Tech in Electrical Engineering. What kind of CAT score will I need to get into the IIMs?
To get into an IIM a score of 97+ percentile is required. For a male candidate from a general category that would 180+ marks out of 300 that is 60% marks. For a girl it would be 140+ and there are multiple deciding factors like your working experience, your marks in 10th, 12th and graduation.


I am in B.Com, second year. Is it compulsory to have job experience if you want to do an MBA?
Not at all. However, the progression over the last decade or so has been that a good mix is necessary, a good mix of candidates with work experience and freshers and girls and boys. From a learner's point of view if you have an option of working for a couple of years, chances are you might feel a little bit clearer in your mind about why you are doing the MBA program. So, it's more about personal choice that one should or should not go for an MBA. From the selection point of view and preparation point of view the best time to prepare is when you're in your college. So, if you have the clarity to get into MBA start preparing while in college.
What is the scope of MBA for a BSc agricultural science student?
BSc agricultural science is as good as any other course from the recruiters' perspective. In the placement week if food majors like ITC, Hindustan Lever or Pepsico come to the campus, they are likely to give weightage to a candidate with BSc agricultural science background. B -schools also look for diversity because they are catering to the needs of large global organizations that are looking for people who've got sound basics in agriculture. Along with MBA, it's a great combination. IIM Ahmedabad has a program called Food and Agricultural Management where someone with a BSc agriculture background would be preferred. Similarly,IIM Lucknow has an agriculture business management program.
How does one choose between doing a company secretaryship (CS) and an MBA?
CS is a specialist in a particular domain while an MBA is a generalist who has an understanding of all domains or who has the capacity to work and understand all domains. If you are looking for specialization and working within that domain one must remember that CS is a requirement in all companies, especially the listed ones and hence it gives you an assured career. However a Company Secretary is unlikely to become the CEO or head of the organisation but would reach the top in any organisation. An MBA would give exposure to all areas and thus one has to decide in which area he or she wants to get into. If you're unsure please do an MBA and keep your options open. If you're keen on CS then you must do that and law as these days you need to add law to CS.
I am doing B.Sc Computer Science. However,I don't want to enter a job that involves coding. How do I plan my career?
Coding is part of the curriculum of the B.Sc Computer Science programme. Not just the coding, systems thinking and algorithmic thinking is part of it. Writing algorithms account for 90 percent of computer science. A B.Sc Computer Science student would also learn sorting, planning and logical in abundance during those three years.
There are plenty of jobs in computer science where you don't have to do coding. But the coding you picked up is very valuable as data science has become very important today. Every single function from finance to operation to HR is driven by data science and then there is AI and ML.
So, you have an inherent advantage over somebody who has done B.Com (Hon.) or BA English or even B.Tech Mechanical. You should look whatever area excites you and you don't have to be a coder to be even in an IT company. Companies like Infosys, TCS, Cognizant and even Google don't need just coders. They also look at people who have studied computer science but can do other functions. If the first opening in your industry comes in coding, pick it up for a short while but look at adjacencies of skills and go for support functions or a non-computer science or non-coding functions in cross-functional teams.
I am doing B.Com but I am not sure of what to pursue for higher education. Please advise me.
See, B.Com is a very interesting course because it opens multiple windows for you. It does not stop you from anything. You want to get into law, it's possible; you want to get into management, it is possible, you want to get into CA, it is possible. If you think chartered accountancy is too hard, you may look for some course of shorter duration like a course on stock broking.
You have to define what to do after B.Com, depending on your area of interest. Whether you get into law or CA or CFA or MBA or any other programme must be driven by your interest. If you are in the first year of B.Com, use the next two years to do various short programmes, understand those programmes, you can particularly do a NSE certification; you can go for online certification courses of marketing, analytics also. So, broadly identify the area you're interested in.


I am a girl student. I am not sure whether to choose PCM or PCB for Class 12.
The answer is very simple; it should be based on your interest and aptitude.
Don't burden yourself thinking that stream A is superior to stream B or C is the worst. Universities are coming up with specializations in sciences or engineering, pure sciences, arts and commerce. Choosing an undergrad program should be devoid of any hard biases that this program leads to that career only, that if you have done A you can only do B, that is not true. At 11th and 12th it's very early days, choose what you enjoy as a subject and let the future decide other choices.
The advice on selecting the right course to get a job after graduation was given by Satya Narayanan R and Gautam Puri in a webinar hosted by Careers360 recently.
If you have any doubt regarding any course or career, write to us at: ask@careers360.com