Entry into B-schools: WAT vs GD
Top management schools in India increasingly prefer a Written Ability Test over a traditional Group Discussion to find out the suitability of shortlisted candidates. Read the complete article below to find out why.
Over the years, B-Schools, especially IIMs have gradually shunned Group Discussion and made way for Written Ability Test (WAT). From the inception of six new IIMs, namely, IIM Rohtak, Ranchi, Raipur, Trichy, Udaipur and Kashipur, these institutions introduced WAT as one of the primary parameters of final selection criteria for shortlisted candidates instead of GD.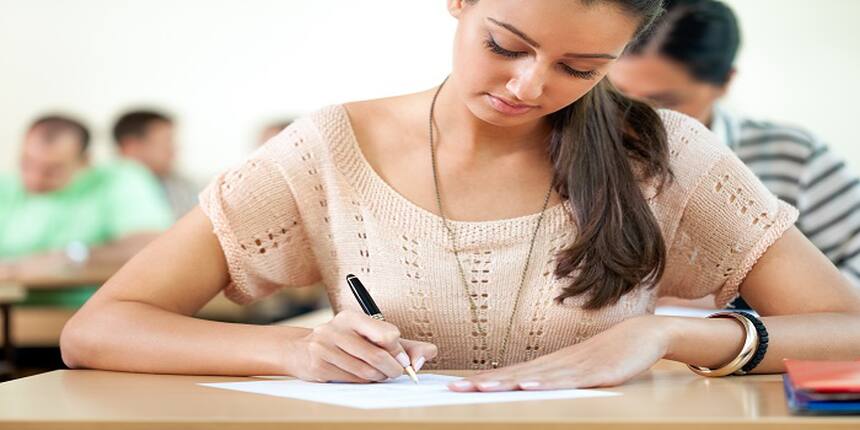 The primary reason is that, GD gives undue advantage to candidates with strong voice and overpowering attitude in comparison to other candidates. Explaining the virtue of WAT over GD, Dr. Bibek Banerjee, Senior Dean, Strategy & Planning, Ahmedabad University says, "Group Discussions turn out to be fish market over the course of time and we can hardly evaluate the verbal communication skills of the candidates. Many a times, soft spoken or women candidates who have a good point to share are overruled by the loud members of the group. Testing the written communication skills of the candidates is a better method of selecting the prospective students."
Factors assessed through WAT
Now the question arises, what are the factors that B-Schools look for in prospective candidates? IIM Bangalore admission committee shares, "The performance of each candidate on the Written Ability Test (WAT) will be scored in terms of content and style." Apart from these, the factors like writing skills, knowledge on current affairs, presentation techniques, among others, are also tested. In a nutshell, following areas or parameters are of prime importance when it comes to assessing an essay or WAT.
Quality of content – Facts, Interpretation or Analysis, Conclusion/Opinion/Solution

Quality of Logical arguments

Form an opinion

Coherence

Language skills

Accuracy of spelling and grammar
Topics to expect
The topics for WAT could be anything from event of current significance to an abstract topic. IIM Bangalore admission committee informs, "The topics chosen will typically reflect current socio-political, economic and business affairs, though other topics such as sports and those that require more creative thinking may also be included."
Shubhra Pratim Halder, a second-year IIM Lucknow student shares that his WAT topic was 'East is East and West is West and never the twain shall meet'. Talking about his strategy, he says, "As I had practised some abstract topics beforehand in strict time limit, I didn't have much difficulty in attempting it. I went through lots of current affairs topics ranging from economy, politics, business, entertainment and society at large to develop my own thoughts on them. It helped me to generate ideas and content, whenever I faced a difficult topic to write."
Balancing act
Generally, the duration of WAT ranges from 20 to 30 minutes. Within the limited span, candidates have to analyse the topic, think about the basic points and structure it accordingly. No matter how tough it may seem initially, regular practice will help you sail through on the day of your interview. It is best to divide the duration into four parts. Jot down thoughts in the first part followed by writing the introduction. In the third stage, give shape to paragraphs and draw the conclusion in the last part.
The right approach
Arks Srinivas, CEO, VistaMind suggests a three-step approach:
Step 1: For the first five minutes, gather all the thoughts on the topic at hand. Look at the pros and cons and examples that you could think of to support or contradict a position. Decide what stand/position vis a vis the topic that you would take.
Step 2: Plan to write at least three paragraphs.
The first one for introducing the topic with a clear stand as to what your position would be when you eventually conclude. The second paragraph would be to give reasons and add more perspectives on the topic with examples. The third para basically would be a conclusion with final arguments and examples for the topic/issue at hand.
Step 3: Don't use flowery language. It is better to stick to simple words and language so that the entire paragraph is coherent and easy to understand.
How is it linked to the PI round?
Along with your CV, your WAT copy also forms an integral part of the PI or Personal Interview round. The panellists are most likely to ask questions about your opinion and the facts and information you have presented to substantiate it. Hence, it is of utmost importance that you form an opinion and stick to your ground even if they try to confuse you.
"WAT helps us to see abilities for quick and logical thinking, and for clear and correct articulation. Also, since WAT is conducted and evaluated before the Personal Interview, it becomes a good input for Personal Interview also," says Arun Kumar Paul, Associate Professor, XIMB.