Emerging Roles in Built Environment and Real Estate in a Post COVID Landscape
Emerging Roles in Built Environment and Real Estate in a Post COVID Landscape - Covid 19 has unleashed havoc globally and millions of people all over the world are grappling with the effects of the pandemic. In trying to contain its spread, countries imposed lockdowns which in turn dealt a crippling blow to the economy of many nations. Many people have lost their jobs and many more are just hanging on by a thread. Practically all sectors of the economy are bleeding and the real estate sector is no exception.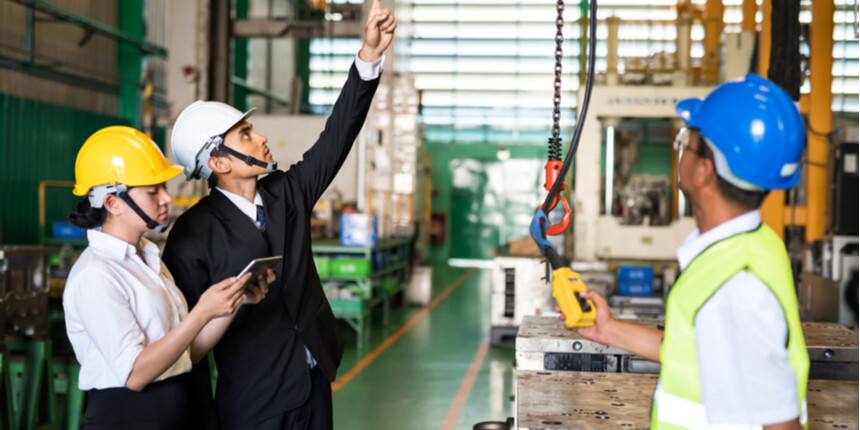 COVID 19 effect on real estate sector
The real estate industry had just started limping back to normal after the effects of the overnight demonetisation of November 2016 when Covid 19 had its calamitous effect on the economy. The construction industry in India is largely dependent on a migrant work force for unskilled jobs and it is currently feeling the pinch of labour shortage as the migrant labour moved back to their native villages in different states. Organisations are focusing on completing projects which were already underway and very few companies are announcing new projects. The industry is hoping for a fiscal stimulus package from the government to infuse vitality in the sector and tide over this difficult period.
Recovery of Real estate Industry
While there is no doubt that Covid 19 caused short term disruptions in sales, supply chains and jobs in the industry however, in over a 12 to 24 month timeline, things will settle down and the industry is expected to see a healthy recovery curve. The pandemic has brought forward the importance of the security offered by an owned house compared to living in rented space. The volatility of the share market versus the relative stability offered by money invested in property is also expected to boost the demand for built space.
Emerging job roles in real estate post COVID
Some changes are inevitable as organisations introspect about the challenges thrown up by the pandemic and work out solutions for them. To reduce dependence on the migrant work force we are likely to see more automation in the industry. Technology will be at the forefront of most solutions. There will be an increased demand for people who have sector specific and role specific management degrees. Basis the current situation and trends there is likely to be an increased demand for the following job roles:
Roles in Financial Feasibility
Revenue is at an all-time low in the sector and the recovery curve of the industry could very well depend on a fiscal stimulus rolled out by the government. Going forward, organisations will need to review and assess the profitability, revolving credit, loans and cash flow reserves for their existing projects as well as any new project that they launch. Students with a post graduate degree in Construction Project Management (CPM), CEQS and Real estate and Urban Infrastructure (REUI) have the skills and competencies needed to undertake feasibility studies and matching them with client requirements.
Supply chain Management in Construction Industry
Lockdowns coupled with sealed borders between states completely disrupted the supply chain in the construction industry. In the absence of critical components and construction materials, the construction industry came to a complete standstill. To ensure that the organisations avoid such a disruption in the future, they will try to identify and then strengthen any weak links in the supply chain system.
Post graduates in CEQS or CPM are taught how to collaborate with site managers, surveyors, engineers, site worker and other professionals to organise the transportation of materials and to ensure that all procedures are carried out safely.
Claims and Dispute Resolution
Even while we are trying to keep ourselves safe from the pandemic, work has already resumed on several projects. Contracts will need to be rewritten and disputes are likely to arise due to the unprecedented and unforeseen delays in projects. Job roles in claims and dispute resolutions are expected to be in demand. An MBA degree in Construction Economics and Quantity Surveying (CEQS) equips students with the competencies needed to review construction contracts and establish effective contract management procedures.
Health & Safety
Covid 19 has exposed the need to make health and safety a core priority for any organisation and they are establishing risk mitigating programs for employees who need to work on-site. Students of an MBA program in CEQS or CPM will be more in demand as they can understand the implications of health and safety regulations related to real estate.
Proficiency in BIM, AutoCAD, Revit
The industry is soon going to be on an upward recovery curve and organisations will try to eliminate the problems that they faced during the pandemic. They are likely to increase automation and upgrade their technical infrastructure to reduce dependence on the migrant work force. Losses can be substantially mitigated by resorting to digitisation, cloud based deployment of products and services and developing a strong network infrastructure. Proficiency in Business Information Modelling (BIM) and software related to it (like Auto Cad, Revit etc.) will be a key skill that employers will seek in their prospective employees. Management post graduates who have done complete modules of BIM will certainly have an edge over others and be more in demand by organisations.
Perfect time to upskill yourself
Young people already working in the real estate sector or those looking forward to working in this industry can use this unwarranted pause in work that the industry has had to take and upskill themselves by doing a post graduate degree in Construction Project Management, Construction economics and Quantity Surveying or Real estate and Urban Infrastructure. In 12 to 24 months, when the industry curve is on the upward crescent, they will be in just the right spot with the right qualifications to be employed for niche jobs that are emerging in this sector.
RICS School of Built Environment, Amity University, Noida Updates and Articles
Questions related to RICS School of Built Environment, Amity University, Noida
Showing 187 out of 187 Questions