DU JAT 2018 Student Reactions
DU JAT 2018 Student Reactions - Delhi University conducted the DU JAT entrance exam on Friday, June 22, 2018, in an online or computer-based mode in two shifts. The first shift has been conducted from 8 AM to 10 AM and the second shift from 12 PM to 2 PM. The exam is conducted for admissions to six stipulated colleges, offering Bachelor of Management Studies (BMS), and eight other colleges which offer B. A (Hons) in Business Economics and BBA (FIA) programmes affiliated under Delhi University. The final admissions will be for around 1162 seats across 15 participating institutes of DU JAT.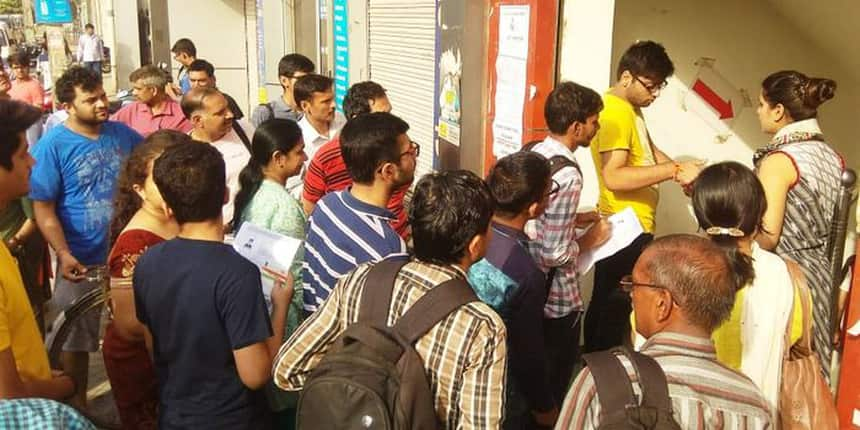 The overall difficulty level of DU JAT 2018 exam was moderate to difficult. The total number of questions was 100 and the question pattern was random having no sectional demarcation. A lot many candidates had faced trouble in solving the questions on Mathematics, especially its integration part. Logical Reasoning and English seemed to be easy for most of the test takers. Careers360 reporters spoke to the test takers to bring forth DU JAT 2018 student reactions.
DU JAT 2018 Student Reactions
Misha – A Commerce student with Mathematics from RSKV School, New Delhi, I scored 73 per cent in the Board examination. I found DU JAT to be a moderate exam and expecting to secure an overall score beyond 200. According to me, the easiest section was Logical Reasoning (LR) followed by Mathematics and the difficult one was General Knowledge (GK). Took coaching from Career Leaders for 3 months and I credit 70 to 80 per cent of the success to them. I prepared for the entrance of BJMC (Bachelors in Journalism and Mass Communication) from the Career Leaders as well.
Vanshika – The overall difficulty level of the exam was moderate to difficult. The questions on English were the easiest while questions on Maths were the most difficult, especially integration part. I might not score above 200 as it was on the difficult side.
Ritika - I found it to be a moderate exam with easy Logical Reasoning questions and tough Maths questions. Completed my 12th Boards Expecting a score above 200
Sakshi - I am from SKV School, Lajpat Nagar, a student of Commerce with Mathematics; scored 60 per cent in 12th Boards. I did not take any coaching sessions for DU JAT preparation. As per me, the overall exam was difficult. Getting ready to appear for B.El.Ed exam for DU.
Sangam - My exam went really well as I was prepared for any kind of questions including Maths. The questions on Mathematics were mainly based on Class 12 NCERT texts only. Though there were some challenging GK questions but not too many of them. Will definitely score above 200, but hoping for 300 and above. The time allotted was more than sufficient as not too many calculative questions were asked. The questions pertaining to English were very easy.
Also Read
Questions related to B.B.A/ B.M.S
Showing 10 out of 10 Questions