Director Interview, "EDII bats for bankable projects report," says Dr Sunil Shukla
Of late entrepreneurship has gained momentum with a large number of youngsters treading on the path to start their own venture and be their own master. It is in this regard, Dr Sunil Shukla, Director of Entrepreneurship Development Institute of India, Gandhinagar talks about the Post Graduate Diploma in Business Entrepreneurship (PGDM-BE) which is offered at EDII, the eligibility criteria for admission. In conversation with Careers360, he talks about some of the important accomplishments, details about the programme his journey as a director of the institute, his vision and career prospects and placements. Read the full interview of Dr Sunil Shukla to know at length about the institute.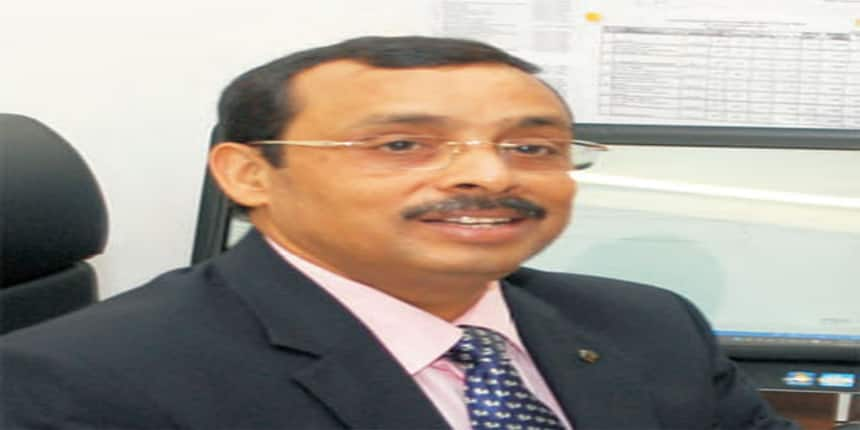 Careers360: EDII is known for its different approach in imparting management education, how is the PGDM at the institute different as compared to other MBA/PGDM programmes?
Dr Sunil Shukla: EDII offers AICTE approved 2-year Post Graduate Diploma in Business Entrepreneurship (PGDM-BE)
The PGDM- BE offers specializations in New Venture Creation, Family Business Management and Social Entrepreneurship. This course, following an outcome based learning approach, also offers electives which besides imparting knowledge on creating and managing business, enhances knowledge in the functional areas of marketing, finance, international business, HRM, information system and language and communication.
At the end of two years students are ready with a bankable project report. EDII extends the necessary follow up support to ensure that as per their identified business opportunity, they have a sound and bankable business plan. Students of Family Business Management are ready with a Five Year Perspective Growth Plan.
The USP of the Programme Includes:
EDII Launchpad – This co-working space enables student entrepreneurs to work individually or in a team to gain entrepreneurial experience and understand the market pressures and demands in the early stage of start-ups.
EDII Gurukul – This has been launched to provide mentoring and networking support to students and professionals who are passionate about starting new ventures.
Milestone based learning – This has been introduced to enable students to achieve stepping stones in their entrepreneurial journey. The students can undertake this while still pursuing their course at EDII. The Institute also provides seed funding to successful milestone bonus point achievers for setting up new ventures.
Other USP of the programme are:
Focus on building a cadre of new generation development professionals with required knowledge, competence, orientation and values

Building expertise for promotion of solutions in the areas of Microenterprise, Micro finance, Livelihood promotion, Women entrepreneurship, Group entrepreneurship, Social Enterprises and Corporate Social Responsibility

Offering rewarding careers around

Overall economic development with inclusive growth

Sustainable and environment friendly solutions

Governance

Use of technology for development
Careers360: Which are the other management programmes available at EDII for freshers without work experience?
Dr Sunil Shukla: EDII offers two Post graduate programme in Management. The other programmes are either short duration or long duration for various target groups under the verticals of Entrepreneurship Education, Developing Economy Engagement, Business Development Services & National Outreach, Policy Advocacy, Knowledge and Research and Projects.
Careers360: What have been the key milestones achieved by EDII in the 35 years of journey? / EDII's USPs ?
Dr Sunil Shukla: EDII achieved its vision of becoming a national resource centre in entrepreneurship by pioneering many newer activities such as, developing Post Graduate programs focussing on entrepreneurship education, training and research, setting up of centres and entrepreneurship development institutions both within and outside the country, publication of a journal, and so on. To arrive at interventions, EDII has always scanned the environment, conducted a comprehensive research and subsequently devised strategy. Some of its notable achievements can be listed as below:
Evolved the Entrepreneurship Development Programme (EDP) Model; widely being implemented as EDI-EDP Model at national & international levels.
Research on 'Review of Entrepreneurship Curricula in Higher Learning Institutions' helped University Grants Commission, Govt. of India in developing entrepreneurship curriculum for college level education.

Research on 'Entry Barriers to Entrepreneurship: As Perceived by Youth, facilitated the Ministry of SSI & ARI, Govt. of India in framing policy to establish Entrepreneurship and Business Development Centres in Universities.
Launched the first-of-its-kind structured educational programme to train students in New Enterprise Creation and Family Business Management. Subsequently won recognitions for the course including; AICTE, AIU, NBA and USASBE-USA
Introduced the industrial cluster development model (including cluster development executives' concept) leading to formulation of cluster development scheme.

Founded the mechanism for inclusion of informal sector within the fold of cluster development archetypal.

Pioneered the study on Business Development Services (BDS) market in India, thus giving recognition to the BDS market development approach in the country.

Piloted the replicable model of creating cadre of Micro Business Counsellors (MCBs) under Kudumbashree-the Kerala State Poverty Eradication Mission, to ensure survival and growth of existing enterprises. The model has been widely replicated.

Designed an integrated nationally replicable programme for start-ups (Village Entrepreneurship). The Start-up Village Entrepreneurship Programme adopts creation of MCBs as one of its instruments.

Played a key role in floating the concept of Rural Self Employment Training Institutes (RSETIs) to yield tangible results across the country. RSETIs have widespread national presence.

Ensured replication of sectoral/sub-sectoral entrepreneurship development (ED) efforts to broad base this development model for sunrise sectors e.g., food processing.

Instituted the first ever project to sensitize/train Business Management Organizations. State governments are today replicating the project with resounding success.

Introduced the concept of urban poverty alleviation based on enterprise and entrepreneurship.

Formulated policy level interventions for institutionalizing entrepreneurship development in Cambodia, Laos, Myanmar and Vietnam. Work in a few other countries are under progress.

Established a DST supported 'Technology Business Incubator'
Careers360: It has been around 2-3 years since you have taken over as Director of EDII – how has the journey been and what is your vision for EDII?
Dr Sunil Shukla: Year after year, EDII has reviewed and reframed its strategies to match the demands of the market and to widespread entrepreneurship. Presently with changes in the external environment, in favour of entrepreneurship, EDII has revisited its verticals and policies, and has strategized to match pace with the changing entrepreneurship landscape. While the journey has been professionally satisfying, we now intend to give a stronger boost to the start-up wave by intermediating creatively among stakeholders such as; new age potential entrepreneurs, existing entrepreneurs, incubation centres, and venture capitalists. A sound action plan has been developed. This will help us extend an array of business support services and resources and thus accelerate the process of New Enterprise Creation. Alongside manufacturing, our focus will remain equally resilient on promoting the services sector. While Entrepreneurship Education Programmes will receive emphasis; our efforts will also be suitably aligned to cater to the requirements of the MSME sector in rural and urban locales, leading to skill based enterprises. Social Entrepreneurship, as an area is also witnessing rapid rise, and with its experience and expertise in the field, EDII will venture into it in a big way. Entrepreneurship per se will be majorly institutionalized across India and internationally too.
Careers360: What have been the entrepreneurship initiatives recently taken at EDII?
Dr Sunil Shukla: A landmark achievement has been the setting up of Technology Business Incubator, which is ensuring germination & nurturing of innovative technology based start-ups.
In keeping with the mission of Skilled India, Prosperous India, EDII carried out Skill Development Programmes wherein it trained youths including a sizeable number of women in different trades in Karnali Group Panchayat. The Institute also trained people associated with different aspects of Gujarat Tourism Sector to strengthen this sector.

Research has been focussed upon with EDII leading the GEM India Survey (Global Entrepreneurship Monitor is the most prestigious entrepreneurial survey in the World). GEM India Report 2015-16 has been published and was inaugurated recently.

Landmark project, the Start-up Village Entrepreneurship Programme sponsored by Ministry of Rural Development, was launched at the national level and envisages creation of sustainable self-employment opportunities for a large number of rural youth, thus enabling them to engage with the market and generate wealth locally.

'Skills to Succeed 2020 Goal' is a project under which EDII is organizing Micro Enterprise Development Programmes (MEDPs) in five southern states of the country to develop micro entrepreneurs among the rural youth.

EDII has been appointed as the Anchor Institute by the Govt. of Gujarat for promoting start ups in the state.
Careers360: How are the career prospects and placements at EDII for the students? What are the key trends?
Dr Sunil Shukla: EDII's Post Graduate Diploma in Management - Business Entrepreneurship (PGDM-BE) is offered with the objective of creating first generation entrepreneurs or developing family business successors. PGDM-BE develops an individual to constantly analyze opportunities, take initiatives based on calculated risks to seize them with confidence. They are trained in creating, developing and nurturing an enterprise by imparting knowledge on procedures, formalities, legal aspects, markets, business environment, skills of managing people, money, material, market. The success rate of the programme is can be inferred from the fact that 78 percent of our alumni have chosen entrepreneurial career path and have chartered a growth path for their family businesses as well as have created new ventures in diverse fields including manufacturing, trading and service sector. EDII alumni with their intrapreneurial skills have reached at senior positions in reputed organizations such as Kotak Securities, Plum Slice Labs, Patni Computers (IGATE), Eco Lab, Donear India Limited, DS Group, AC Nielson, Standard Chartered Bank etc.
Careers360: What is the admission process at EDII? Who is an ideal candidate for admission?
Dr Sunil Shukla: The eligibility criteria include a Three-year University Degree in any discipline or a four year degree in Engineering / Technology / Medicine / Others, recognized by the University Grants Commission (UGC)/ Association of Indian Universities (AIU) / AICTE with necessary marks. The candidates have to undergo either CAT, MAT, XAT, ATMA or CMAT. PIOs/NRIs/FNs with Association of Indian Universities recognised bachelor's degree and 50% marks in any discipline can apply. An ideal candidate is the one who fulfils the above requirements and harbours a passion for entrepreneurship.
Careers360: Does EDII propose to launch new management programmes or plans to change the programme structure? Please share details
Dr Sunil Shukla: Yes in the coming year, we plan to launch new academic programmes and are also in the process of introducing major changes in curriculum. We would share the details once things are finalized.
Careers360: What is your message to the candidates seeking admission to EDII?
Dr Sunil Shukla: I guess to all wannabe entrepreneurs I would say – 'let your dreams soar and see what others are unable to see. But before taking the plunge, be prepared. See that you have an ethical business mindset, knowledge and competencies of an entrepreneur. EDII is always there for you. Post Graduate Diploma in Management - Business Entrepreneurship ensures that at the end of two years you are ready with a bankable project report. It extends the necessary follow up and support to ensure that it is as per your identified business opportunity. Students of Family Business Management are ready with a Five Year Perspective Growth Plan. So the students are prepared in every way to be successful as entrepreneurs.' So if entrepreneurship is your passion, go for it.
Entrepreneurship Development Institute of India, Gandhinagar Updates and Articles
Entrepreneurship Development Institute of India or EDII has st...
18 Dec 2018
Questions related to Entrepreneurship Development Institute of India, Gandhinagar
Showing 2 out of 2 Questions
35 Views
I wish to become a Neurosurgeon and want to build Hospitals, but I dont know whether I can earn much money to build Hospitals from my Profession. What are the steps that I can take to earn more money to build Hospitals. Kindly Commend on this.
There is an online crowdfunding site  which helps every other person who activates their account gets a minimum of 1 cr rupees as autopool income in just three years but there is a thing to note for the money to be credited on our bank account is to join any four members to get into silver level inorder to get another type of income as direct income .... might be helpful ..

Name of company: razoo international
Acc Activation fee:rupees 2550 i.e,$34 in us dollars
My name:B.Mithun
My contact no.:6381788080
Whatsapp me on:9941635603

I can share a few instances of this business on whatsapp.so dont wait contact me as soon as possible

I have just activated my acc two days before i got $1 as of now as autopool income if u r interested  to join then u will be in my team as a member if u join another member then u will become ur own captain of ur team ..

So pls contact me also do get updates of this company via internet. Do online search
Its simple business only u can do it on ur mobile itself...
10 Views
how will you define business opportunity
Hello Rahul,
A business opportunity is a consumer want or need that can potentially be met by a new business.
It deals with creative thinking to generate ideas.A business opportunity is defined as a packaged business investment allowing the buyer to begin a certain business. But it is not always that simple.
It includes -
Franchising
Distributing and dealing
Network marketing
Licensing
Good luck,
Hope it helps :)