Diploma: Office Mgmt & Secretarial Practice
A diploma in Office Management and Secretarial Practice (OMSP) open doors to job profiles such as  executive assistant, personal secretary, administrative officer/assistant, "Students get more exposure through our full-time training," says F. Shah, Principal, Government Poytechnic for Women, Srinagar.

Course curriculum: Course modules include introduction to communication methods (written, verbal), language exercises, report writing (English), note making and minutes writing, composition and grammar. Typically, good faculty focus on skills like phonetic transcription, stress and intonation in communication and presentation practices.

The students are taught  book-keeping and accountancy, company law & banking services. Practical lab sessions and field exposure are both extremely crucial for the students. 

Job skills: Apart from good communication skills, these skills are a must: letter writing, précis writing; procedure of preparing memorandum of understanding, tax regulations, effective documentation, updated computer packages and their applications and such functions.

If one is organising the boss's routine work, one should be aware of schedules, time tables, travel agencies and associated tariffs related to the nature of work.

Professionals on demand: Of late there has been a steady demand of qualified office managers, secretaries, customer care representatives in MNC, public sector companies, hotels etc. Your workplace could be a public or private sector enterprise, corporation, service sector establishment such as a bank, financial institution,  logistic units/firms or a travel agency.

Campus placements:
Most institutes, private in particular, offer placement assistance. The entry level salaries range from Rs. 8,000 to 20,000 depending on the place of work and the city. But a lot more depends on your own ability and experience.  
 
 By Nimesh Chandra

We talk to a professional who has done a diploma in OMSP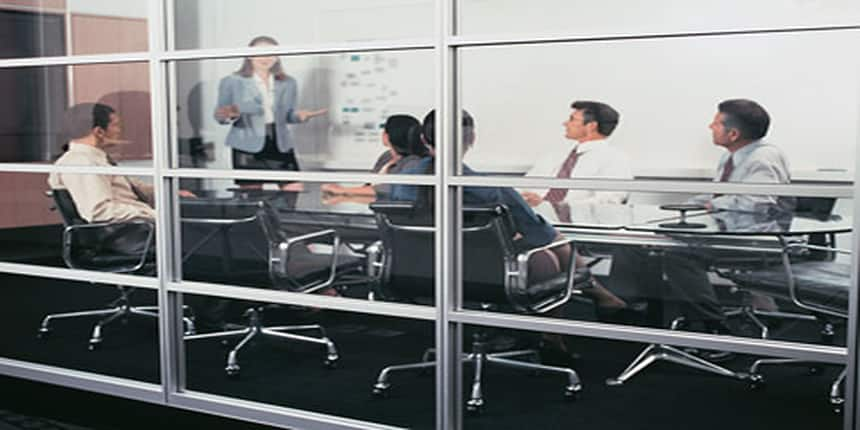 Ashish Kumar

Course: Diploma in Office Management & Secretarial Practice from YMCA, Delhi
Ashish Kumar, Assistant Executive, ONGC

Ashish left Sahibganj, a small town in Jharkhand and came to Delhi, to pursue his corporate dreams. He began working in the HR division at a global consultancy firm, where he screened job résumés. "I realised I had good organisational and communication skills," says Ashish. And to help groom them further, the one-year diploma in OMSP by the YMCA, which cost just Rs. 30,000 was perfect for his pocket.

He attended a 3-hour class in the morning and rushed to the office thereafter. The course taught him business communication, application of information technology and the latest computer packages, principles of accounting and finance, the nuances of organisational behaviour and human resources, and different approaches to sales and marketing.

A campus placement at JIMS (a management institute) by the YMCA, helped him gain experience and knowledge about secretarial practices. When he applied at ONGC for a job as Executive Assistant, the competition was fierce. "I believe, what made me stand out was my fluency in communication, confidence and experience".

Ashish is now Assistant Executive to the CTO (Technical Marketing Department). His profile comprises a wide range of duties, which must be performed on a daily basis.
| | | | | |
| --- | --- | --- | --- | --- |
| Institution | Programme | Fees (Rs.) | Months | Selection |
| | Diploma in Secretarial Practice | 13,000 | 24 | Entrance test; 35 seats |
| | Diploma in Office Management | 30,000 | 12 | Written Test, Personal Interview |
| | Diploma Course in Office Management & Business Communication | 10,000 | 24 | Interview:74 & 20 seats respectively |
| | Diploma in Front Office Management | 30,000 | 12 | 50% in 10th: Test for those < 50%: 20 seats |
| | Diploma in Applied Technology-Office Management & Computer Application | 69,000 | 36 | Registration and Merit |
| | Honours Diploma in Secretarial Practice & Office Management | 62,000 | 24 | Registration and Merit |
| | Modern Office Practice (English & Hindi) | NA | 36 | Test and intake of 40 in English & 20 in Hindi |
| | Diploma in office Management and Computer Application | 5,690 | 36 | CEE by Board of Professional Entrance Exams |
| National Vocational Trg. Inst. for Women (NVTI), Noida;Regional VTIs at Mumbai, Bangalore, Trivandrum, Panipat, Kolkata, Tura, Indore, Vadodara, Jaipur; Allahabad | Diploma in secretarial Practice | 3,065 | 12 | Merit list on the basis of Marks in the qu |