Curricular Innovation - Need of the Hour
Shekhar Chaudhuri, Director of Calcutta Business School, writes about how management education can be overhauled to make it meaningful for students…
A study by the Associated Chambers of Commerce and Industry (ASSOCHAM) reported that only seven percent of MBA graduates were employable by the industry. According to the study, apart from government-run Indian Institutes of Management (IIMs) and a few others, most of the B-Schools in the country are producing unemployable or sub-par graduates, who earn a paltry sum. The study noted that only seven percent of the pass-outs are actually employable except graduates from IIMs and other top B-Schools. The study stated, "Lack of quality control and infrastructure, low paying jobs through campus placement and poor faculty are the major reasons for India's unfolding B-school disaster".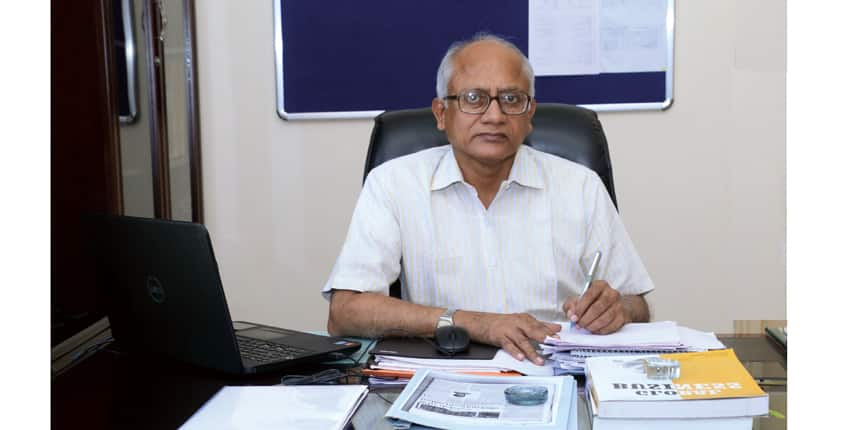 There are several other studies and reports that portray an ominous picture of the coming 'disaster' in Indian management education. Given this situation, Indian B-Schools need to think hard to develop strategies to respond to the impending danger. 
Perspectives from the academia
From my own experience of teaching and doing research at some of the best institutes of the country such as IIM Calcutta, IIM Ahmedabad, I can confidently say that management does have a positive role in transforming lives of individuals and can have a significant impact on the performance of organisations and institutions through its impact on managerial practices. This is the case of the top institutions of the country. The story is different in institutions that are not as well endowed.
Developing industry readiness
A person who is considered to be 'industry-ready' is ready to contribute to the work of the organization immediately after joining it. As a matter of fact, no person can be 100 percent industry-ready at the time of joining. Any new employee would need some time to get an understanding of the work practices of the organization, the people in the organization, the values of the organization, etc. Industry-readiness oriented education helps in reducing the time a company spends on the new employee for him/her to start making a positive contribution to the company. Each management school would have to assess the needs of its students and based on such an assessment and come up with a strategy to make its students 'industry-ready'. 
New initiatives at CBS
Last year we started several new initiatives at Calcutta Business School to make our students 'industry-ready'. We overhauled the curriculum of our PGDM programme to include i) one three-credit course on Oral Communication, ii) one three-credit course on Written Communication, iii) and a three-credit course on Personality Development. Besides, we decided to make our teaching more case-oriented and also include project-based learning in as many courses as possible. 
Live Case Study
We also introduced a Live Case Study as part of the course on Strategic Management to develop a better and practical way to study an organization. To develop knowledge and understanding of rural markets and institutions in addition to a course on Rural Marketing, we introduced a week-long credit based Rural Immersion Programme. To develop leadership skills in addition to a classroom-based course on leadership, we introduced the Outbound Leadership Practicum in the Himalayas. Last year, we also conducted a workshop on design thinking and innovation designed to make our students more customer oriented and innovative.
We believe that these programmes which have been integrated with the curriculum will have a positive impact on the learning outcomes.