Co-operative and Knowledgeable Campus Life at Shanti Business School Elaborated by Abhinav Jha
Campus Life at Shanti Business School by Abhinav Jha: Co-operative and Knowledgeable Environment - At an amateur age students are likely to be confused regarding selecting the right college. Making a legitimate choice is vital as the future can be at stake. Students select the institute of their choice with a lot of expectations regarding the campus life, faculty members, senior support and much more. To give a clear cut vision to students, Careers360 brings to you campus life interview of Shanti Business School. Abhinav Jha a student of Shanti Business School depicts his experience related to college education, activities, major campus spots, placements and much more.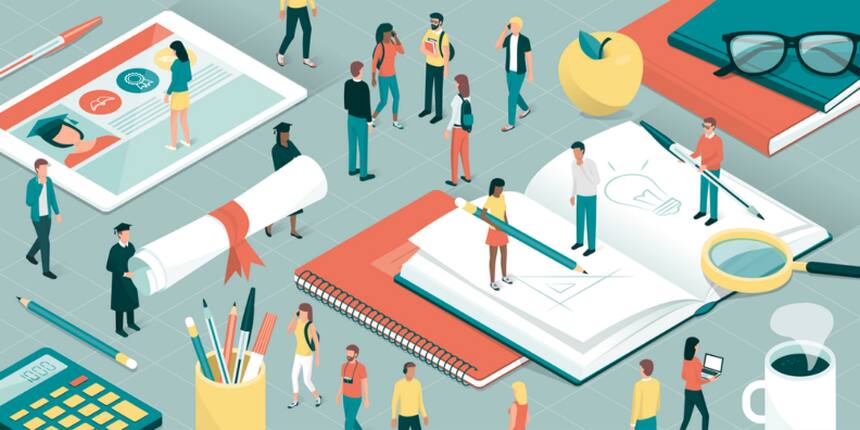 Careers360 - How is the campus life at "College Name"? What's the daily routine? Is it all packed up in a routine or equally divided between fun and study? What is the best thing about the campus, something that differentiates it from the other B-schools.
Abhinav Jha - At Shanti Business School classes commence strictly on time from 9:45 am and end by 4:45 pm. The best thing about the Shanti Business School is the diverse background of the students. Here students from various states come to study. Moreover, the faculties are very knowledgeable and cooperative. They are willing to help candidates at every stage. Campus life is also very good.
Careers360 - Does your college organise corporate trips or casual college trips? If yes, share the experience.
Abhinav Jha - Shanti Business School organizes corporate trips twice in a year. As students, it is a wonderful opportunity for students to visit different companies every year. During my course we visited texspin ltd., Nivia, Amul etcetera.
Careers360 - Is there any club or committees at the campus? Are you a part of any club or committee? Share some of the activities and experience.
Abhinav Jha - There is a student council as well as a placement committee. Student council aims at organizing various cultural events and also represents the students in front of college administration. Whereas the placement committee organizes and monitors the placement drives during final placements and internships for all students.
Careers360 - Tell us something about your college's cultural fests, business/sports competitions or other activities.
Abhinav Jha - At Shanti Business School - Bauddhika. It is the cultural fest of our college in which various other colleges from Ahmedabad, Gandhinagar, Surat, Vadodara and others participate in different events. Winning participants are given exciting prizes.
Careers360 - What do you do when you are not studying or not attending the classes?
Abhinav Jha - Be it a weekday or not, apart from studying, I like to play games with my friends. Games like table tennis, badminton or cricket. We enjoy together and on weekends we go out.
Careers360-There are always normal hangouts and few special hangouts like boys' secret corridors or the secret corner. What are some such special spots at the campus?
Abhinav Jha - At Shanti Business School we have a common room where we can sit with our friends for group study, assignments. We can also have lunch and watch television in our free time.
Careers360 - Tell us something about the hostel life? What makes it special from other hostels?
Abhinav Jha - Hostel facilities are quite satisfactory. Even though there is a time limit for entering the hostel yet during special events, festivals or birthdays our college provides an extended time limit for celebration purposes.
Careers360 - Tell us about the placement process/experience?
Abhinav Jha - Placements are spanking in Shanti Business School but students need to make an effort for getting the right company. Placement process is quite transparent here. All the students are given equal opportunities for placements.
Careers360-What was the interview experience? What were the questions you were asked and how did you tackle them?
Abhinav Jha - Most of the questions asked in the interview were personality based. Very few companies / recruiters ask technical questions depending upon the specialization of students.
Quick Links-
Tips To Ace Personal Interview
Top MBA Personal Interview Questions for Admission
Careers360 - The new batch will join soon while you will be graduating. What would be your message to the juniors?
Abhinav Jha - Never miss the opportunity that knocks at your door. Our college is a better place for them to study but they have to make efforts for placements.