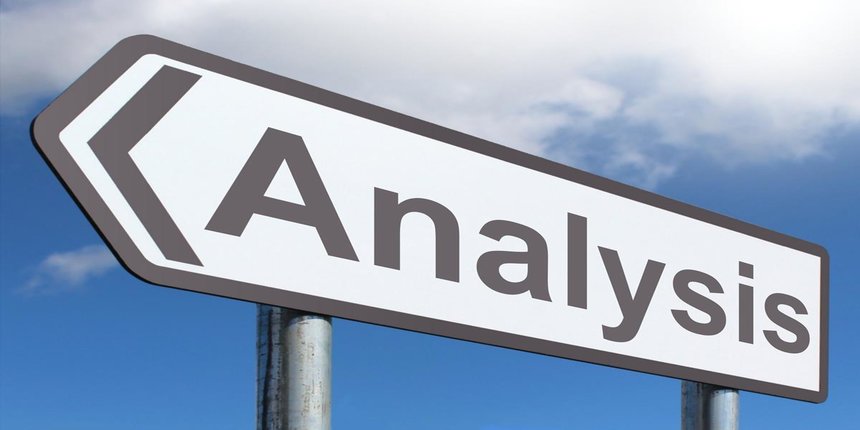 CMAT 2019 Analysis and Expected Cutoff by IMS - The National Testing Agency, better known as NTA will conduct CMAT 2019 on Monday, January 28, 2019, in two slots (Forenoon and Afternoon). The first slot will be conducted between 9:30 am - 12.30 p.m. and the second slot will be conducted from 2:30 pm to 5.30 pm. Last year, around 70,000 candidates appeared for the test from 73 cities across India. Post CMAT examination, the aspect which gains utmost importance is no other, but CMAT 2019 analysis. All training institutes, like Careers Launcher, T.I.M.E, IMS Learning etc, will release the experts' analysis for the convenience of the test takers and other prospective candidates. Careers360, in this article, will bring the CMAT 2019 analysis and expected cutoff by IMS Learning, one of the renowned institute of its kind. 
MBA/PGDM Admissions Open 2019
IFIM Business School
As per the previous year's exam analysis of CMAT 2019, the overall difficulty level of CMAT exam was easy to moderate. Language Comprehension was the easiest section while the Quantitative section was the toughest followed by the Logical Reasoning section, as mentioned by the candidates from both the first and second slots.
CMAT Sample Paper
Download Free Sample Paper for CMAT
Download Now
CMAT 2019 Exam Pattern
CMAT 2019 will be conducted in three hours/180 minutes. Each question will carry four marks and for each wrong answer, there will be a negative marking of one mark. The total number of questions covering four sections is 100, with each section having 25 questions.
| | | |
| --- | --- | --- |
| Sections | Number of questions | Total marks |
| Quantitative Techniques & Data Interpretation | 25 | 100 |
| General Awareness | 25 | 100 |
| Logical Reasoning | 25 | 100 |
| Language Comprehension | 25 | 100 |
| Total | 100 | 400 |
CMAT 2019 Analysis - Previous Year's Analysis
The experts from IMS coaching institute will share the CMAT analysis 2019 of both first slot and the second slot. Additionally, CMAT 2019 analysis by IMS Learning will also include the expected cutoff based on the difficulty level of CMAT 2019. Typically, the overall difficulty level of the CMAT 2019 exam is moderate. However, sometimes the choices are close enough to make the questions tricky. Candidates should be careful while solving such questions.
Previous Year: CMAT 2019 analysis – Sectional
Quantitative Techniques & Data Interpretation
According to CMAT 2019 Analysis by IMS experts, around 22-24 attempts with 90 percent accuracy within 50-55 minutes was good enough to fetch a seat in top management school.
According to the last year's test-takers, the Quantitative section was the toughest in both the first and second slots of CMAT exam. Almost all the areas related to the Quantitative section were covered including Arithmetic, Algebra, Mensuration, and Geometry. Arithmetic was given higher weightage among the rest. Other topics had 1-3 questions each. In the second slot, there were four table based questions in the Data Interpretation section.
Logical Reasoning
As per the CMAT 2019 Analysis by IMS experts, around 20-22 attempts with 90 percent accuracy in 50-55 minutes fetched good enough score to get admission into a reputed management institute.


The overall difficulty level of LR section was easy to moderate. The Logical Reasoning questions were mainly based on puzzles, conditionalities/grouping questions, coding-decoding, direction sense, alpha-numeric-symbolic series, cubes, Venn diagrams, family tree/relations, and matrix arrangements (distributions). The first slot test had more emphasis on caselet based questions, however, the second slot did not reflect the same. However, both the slots had tricky analytical puzzles.
General Awareness
Based on the comments made by IMS experts pertaining to CMAT 2019 Analysis, 13-15 questions with 80 percent accuracy in around 15 minutes was sufficient to obtain a good score.
The questions were divided between static and current affairs. Last year the overall level of difficulty in General Knowledge was moderate to tough as most questions were based on current affairs for the first slot. The one who was not aware of daily affairs might have faced difficulty in solving the questions. On the other hand, the number of static affair questions was more in the afternoon session (second slot). Questions from History, Geography, Mythology, Banking, Politics International Business, Sports and Economy formed the General Awareness section.



Language Comprehension
According to the CMAT 2019 Analysis by IMS experts, around 20-22 attempts with 85-90 percent accuracy in 50-55 minutes was good to obtain a good score/percentile.
The Language Comprehension section carried questions from Reading Comprehension and English Usage. The difficulty level was easy to moderate. The Verbal Ability segment consisted of ten questions that included English grammar questions based on Sentence Correction, Synonyms/ Antonyms, Analogies, Fact-Inference-Judgement, Figures of Speech, Meaning of words and their usage in sentences, Fill in the Blanks, and Idioms. In short, more weightage was given on the vocabulary section. There were four Reading Comprehension passages and a total of 15 questions. Three of the Reading Comprehension passages had merely one or two paragraphs having three questions in each. The fourth passage was lengthy and had six questions to answer. If one was not sound with his/her basic English grammar, might have faced difficulties while answering those questions.
CMAT Percentile Predictor
For the convenience of the candidates, Careers360 has prepared a tool to predict the overall CMAT percentile, sectional percentile and compare result with other test takers before the actual result declaration. Test takers can use the CMAT Percentile Predictor tool by entering the exam details, including DOB, date of CMAT examination, scores of the sections (QA, LR, GA, VA), and overall difficulty level.
CMAT Cutoff 2019
CMAT 2019 cutoff is the minimum scores candidates are required to obtain in order to fetch admission in the CMAT 2019 participating institutes pan India. The CMAT 2019 cutoff score will be released by the respective participating institutes after the official declaration of CMAT result 2019 on February 8, 2019. 
CMAT 2019 result will be announced on February 8, 2019. Based on the cutoff score, CMAT participating institutes 2019 will release shortlist of candidates the next rounds of CMAT 2019 selection procedure.
Questions related to CMAT