Choosing an MBA: Factors that matter
What, where and how you study matter a lot in defining your career after an MBA. So, how do you choose the one that suits you the best? Here are some professional tips by Dr. Gaurav Sood, Professor of Marketing & Strategy at Faculty of Management Studies, Manav Rachna Institute of Research and Studies...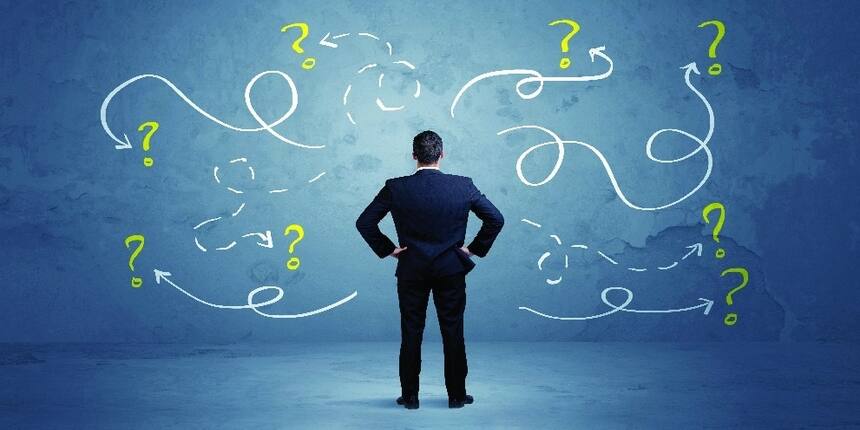 You are in your final year of graduation or have already graduated. Amongst all the higher education choices, a Master of Business Administration (MBA) program tops your list of your future career goals. You are in search for an MBA program that launches you in the corporate world or upgrades your skill set for the next better job. So what are your expectations from the MBA program? Naturally, you might be considering many factors to evaluate the right program for you. And they could be an appropriate mix of a few objective touchstones and also a few very subjective ones based on your individual choices. So, here are some of the factors that you may consider to add to your list of evaluation criteria of choice.
Career goals alignment
Two main things you need to consider are: first, what do you want to do for the next two years, and secondly, what you want to do after these two years? These are important questions you need to ask yourself as they will help you decide the MBA program that gets aligned to your career goals. Not all MBA programs will be good at everything, for example, some produce good marketing professionals and other good human resource professionals. 
Batch size
The batch strength of an MBA program matters a lot: it impacts your program experience, your networking opportunities, your leadership opportunities, your faculty and other departmental connects and probability of getting a good job as the competition becomes tough. Though larger batch sizes attract more companies, smaller batch strengths offer a more personalized, individualized experience. An ideal batch strength should be around 120 like in case of our university.
Curriculum
Well, the academics matter no matter what. So, it is essential for you to evaluate the MBA curriculum and its progression. An MBA program is completely different from your graduate programs. It is important that the curriculum matches with your career goals. You need to check that the curriculum is developed in collaboration with the industry. Some pointers here could be checking out the industry experts interaction with students, live and industry projects, sessions taken by industry experts or faculty's industry experience, student-faculty ratio –  a 10:1 is ideal, and new electives introduced keeping the industry trends in consideration.
Career support
Most of the MBA programs provide placement assistance which can be student-faculty driven or centralized. So, an MBA degree is not only about the academics! A good institute or university develops its students professionally and personally, so you need to find out that beside getting many companies to campus, how well the career support department helps you develop certain skill sets and prepare you to crack the best of the interviews on campus. Read employment reports, research employers, determine which programs offer the career support that matches your career goals. For example, at Manav Rachna, we have "Corporate Resource Centre (CRC)" which engages with the industry and constantly strives for expanding the industry-academia interface. Along with CRC is Career Development Centre (CDC), which provides extensive process oriented and activity driven training on Personality Development, Business English, Business Communication and Aptitude Development.
Rankings
Though ranking matters, I think it still cannot be the only criterion for selecting an MBA program. Anyway, rankings are based on many criteria like admissions, student diversity, infrastructure, placements, academics and research, to name a few. Rankings use data provided by B-Schools and can provide prospective students and their families with useful information.  But you should understand the methodology behind determining rankings and whether a particular B-School is rated high on the criterion most important to you.  For example, does the B-School get a high rating on placement or research or infrastructure? Rankings can be one tool that students use early in the search process, but personal visits and interactions are the best way to find the "perfect match."
Placements
Job placement for many is a very important parameter for selecting a business school. Understanding this scenario, the B-Schools across India put a lot of emphasis in attracting good companies to campus. The following things need to be considered regarding the job placements in a B-School; first of all, the industry-wise bifurcation of companies visiting campus, number of students placed industry-wise, highest-average-lowest package et al. Besides the salary, you should also understand the placement process of a B-School. The process may include: timing & period of placement. Is the placement student-led, faculty-led or management-led, criteria for Day I…Day II companies, how many interviews can you appear in, mandatory or choice based opting of interviews, placement offer conditions etc.
Infrastructure
It's not all about academics. You should check for the followings: number of classrooms, multimedia teaching aids, how well the library is equipped w.r.t. journals, magazines and books, sports facility, auditoriums, canteens/mess, playgrounds, computer lab-student ratio, Wi-Fi, Learning Management System (LMS), virtual class rooms, online library, hostel facility and medical facility.
Going ahead
Your choice of the best MBA program emanates from a careful scrutiny of the targeted destination on all the above-said parameters. Do not let "halo" effect of any one aspect dominate your thinking – . Look at your needs. Maybe you are an introvert and need a campus that opens up your personality. Maybe your quant skills are not strong, and you would gain if basics are taught well. Or maybe your quant skills are exceptional, and you are yearning for advanced market research live projects.
Remember, the right choice has to be eventually justified by "how you spend the two years of the MBA program". If you enhance your personality, become a smarter communicator (orally, in writing, in presentation skills), network with students and alumni, score good on academics, open up to business awareness and activities, THEN your electing the MBA program would be justified. Our university is committed to this pursuit of yours.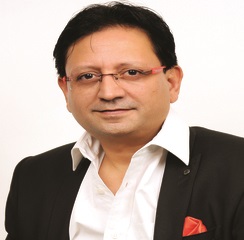 Dr. Gaurav Sood
Professor of Marketing & Strategy, 
Faculty of Management Studies, Manav Rachna Institute of Research and Studies