"CBS bats for out of the box thinking", says Tamal Datta
Calcutta Business School one of the prominent b-schools offers two year Post Graduate Diploma in Management (PGDM). In an exclusive interview with Careers360, Tamal Datta, Dean of Calcutta Business School talks about dual degree offered by the university. Further in his discussion he tells us about how dual degree helps the students in attaining management skills and how it encourages innovation in the regularly changing world. Also, Tamal Datta gives us an overview about the placements for 2017-19. CBS curriculum is dynamic in nature and students are exposed to experiential learning. Read this article by Careers360 to know other aspects of the dual specialization offered at Calcutta Business School.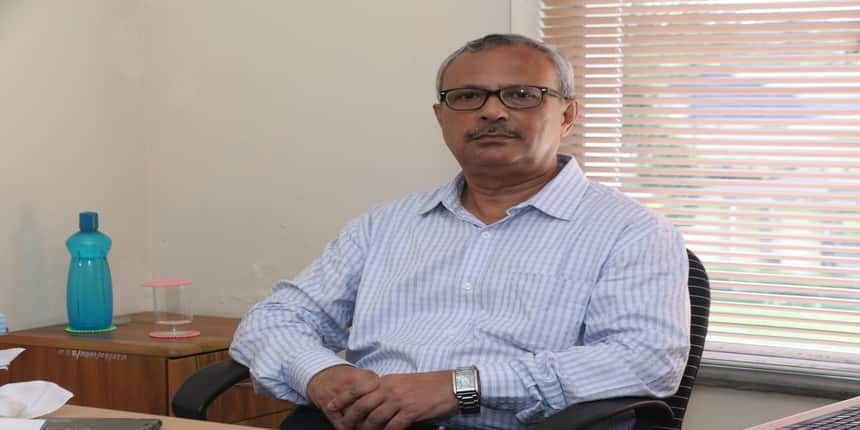 Careers360: Your institute offers a dual degree. Why do you think employers prefer a candidate with a dual degree?
Tamal Datta: A dual degree allows students to gain expertise in two separate domains of the world of business. This knowledge enables graduates to be professionals who possess superior management skills and have twice the knowledge, expertise, and training. Why wouldn't employers prefer candidates with dual knowledge?
Careers360: Introducing innovations and updating curriculum to enhance the education system is considered as one of your USPs. With respect to this, what have you been doing so far?
Tamal Datta: We have always encouraged our students to think outside the box. However, we understand that the institute must also support this effort. Therefore, we have various programs in place that encourage innovation in the regularly changing world of business. Some of them are our Rural Immersion Program, Workshop on Design Thinking and Innovation, Outbound Leadership Program and more.
Careers360: How are placements like in CBS?
Tamal Datta: More than 50% of our students received 2 or more placement offers from various organizations. For the 2017-19 batch, 31 companies from diverse sectors visited our campus for placements. Our students have been placed in senior executive and management roles at leading organizations such as Amazon, Religare, ICICI Securities, Motilal Oswal, McLeod Russel, Mondelez International (Formerly Cadbury's), Godrej, etc.
Careers360: What is the overall academic curriculum at CBS?
Tamal Datta: Our academic curriculum puts heavy emphasis on teaching skills that are in demand in today's business economy. Therefore, our curriculum changes based on the changing needs of the industry. Our students gain basic management knowledge as well as advanced skills in line with the dual specializations they choose.
Careers360: What are the future plans of CBS?
Tamal Datta: We plan on more focus on experiential learning and exposure to new trends in the industry. We have already integrated design thinking and analytics into the curriculum; we now want to focus more on international study tours and academic research.
Careers360: Any factors that differentiate CBS from other colleges in East?
Tamal Datta: Many factors set us apart from other colleges in the East - our focus on dual specialization, dual internships, initiatives like the Rural Immersion Program, workshops on design thinking and innovation, international study tours are a few among many.
Calcutta Business School, Bishnupur Updates and Articles