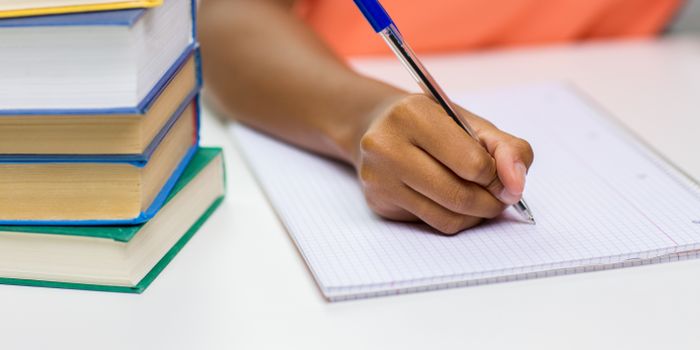 How to Prepare for CAT exam - CAT 2019 will come out of the bag in the last week of July with the announcement of the notification. The exam will be conducted in the last week of November 2019. MBA aspirants aiming for a seat at any of the coveted B-schools in 2019 have already started planning on how to bell it or how to prepare for the CAT exam. While some students take the safer route and start their preparations even before the notification is announced, some wait to plan their preparation strategy based on the official release of exam pattern. But there is another group, which is in a dilemma on when and how to start the preparation process.
MBA/PGDM Admissions Open 2019
Acharya School Of Management
If you can identify yourself with the third group, this article is a must read for you. Careers360 brings to you expert guidelines on when and how to prepare for CAT 2019.
CAT Sample Paper
Download Free Sample Paper for CAT
Download Now
Before answering the question about how to prepare, it is important to know when to start with the preparations along with how to prepare for CAT 2019.
Watch Video on When and how to start CAT preparation
When it comes to studying for an exam and cracking it successfully, you are your best judge to answer the question of when to start preparation. It is best to ask yourself how many months you need to prepare for CAT.
According to the experts, five to six months of dedicated preparations might take you towards your goal of securing a high percentile. CAT toppers suggest that if you are serious about cracking CAT, keep a minimum of six months in hand for preparation. Mayank Raj, who cracked CAT 2017 with 100 percentile says "I started preparing for CAT in July 2017, like five to six months before the exam."
CAT 2019: When and how to start preparations 
The next big question after 'when to start' is how to prepare for CAT exam. It is one of the most common questions by aspirants aiming to crack this tough nut. It often happens that despite knowing the pattern and syllabus, aspirants get confused about how to strategise their preparation in order to make the most of it. Let us now check how to start with preparations for CAT 2019. 
Coaching Vs. Self-Study
While some MBA aspirants take coaching, others follow their instinct and opt for self-study with study materials available on the web. Although there is no hard and fast rule to follow a particular preparation method, what matters most is how you plan and which topics you study so as to cover the entire syllabus of CAT and secure a high percentile in CAT.
As mentioned earlier, some of the aspirants might have already started taking coaching classes according to their convenient timing and mode. This does not mean that those who have not enrolled in coaching or planning to go for self-study are at a loss. The time for preparation has just started and you can still catch up with the early birds if you follow a systematic strategy. There are many successful candidates who have excelled without expert guidance. Mayank Raj, who would join IIM Ahmedabad, is one of the 20 CAT 2017 toppers who secured a perfect 100 percentile. Sharing his strategy, he says, "I only took a lot of online practice tests and a test series. I made sure that I religiously invest two to three hours every day in practice mock tests. If on some days I was not practising tests, I would borrow study material of the topics I am weak in from my friends and study it." 
Take coaching material or utilise the internet 
Those who opt for coaching get the tailor-made section-wise preparation material. But, even if you do not go for coaching classes and cannot access the expert notes, there is no dearth of right study material. There are ample question banks, sample papers and study materials by expert authors available online as well as offline. With the boon of technology, you can interact with the experts and fellow CAT takers in various social media platforms and exchange study materials and sample papers. 
Get the right materials and study in a systematic and diligent manner. Also, utilise the practice papers so that you are aware of your strengths and weaknesses.
Understand the exam pattern and syllabus
The foremost step to crack an exam is to know and understand the CAT exam pattern and syllabus. Before preparing you must know the areas or topics you have to prepare, like we say, before shooting you must know what you are aiming for. In case of CAT, if there are no changes in the exam pattern this year compared to last year where the sectional time limit was there along with Non-MCQs and use of a calculator, there will be four topics to cover:
Quantitative Ability

Data Interpretation

Logical Reasoning

Verbal Ability and Reading Comprehension
It is important for you to cover the syllabus and clear the basics. Usually, the syllabus for all four topics cover Class 10th and 11th level NCERT books, but the questions are a bit tricky and require logical thinking. The best way to understand and complete the syllabus is to make a plan and work accordingly. Manek Daruvala, T.I.M.E. Director says, "The most important aspect would be to improve fundamentals (Basic concepts). Focused preparation would be the key during this phase while striving to improve on the fundamentals across areas/topics."
Get your basics strong
Once you know your syllabus and have your study plan ready, you get acquainted with the basics in each section of the test. Having the fundamental concepts clarified is the biggest asset any CAT aspirant can have as an answer to how to prepare for CAT exam. If you have conceptual clarity, you can solve any tough problem.
Meet Agrawal, CAT 2017 100 percentiler says, "In the first six months, I just used to revise, clear my basics, and took regular mocks."
Start section-wise preparation
Like last year, this year too you may not have the liberty to choose the order of the section. The order of the section is given below:
Verbal and Reading Comprehension (VARC)

Quantitative Ability (QA)

Data Interpretation & Logical Reasoning (DI & LR)
QA:  Use the reverse strategy for it, take mock paper, try to solve it with timer, and later analyse it from the solutions available.
DI& LR:  Focus on being familiar with versatile forms of data representation like pie chart, bar chart, line graph, piled bar chart, spider chart and complex combinations of these. Later, analyse your preparation via mock tests
VARC:  Focus only on those question types where comprehending the content is a core requirement like Para-jumbles, RCs, etc.
Time Management
Apart from judging the candidates' sectional knowledge, CAT also tests the time management skills. The mantra to complete the exam within time depends on how a student plan and practice for the exam. It is important to have a strategic preparation plan to tackle the test. While last year IIM Ahmedabad had introduced the sectional time limit of 1 hour to provide better time management skills to the candidates, the previous year allowed the test takers to manage the sectional time as per their convenience out of the total duration of 170 minutes or 2 hours 50 minutes. As Gautam Puri, Vice Chairman, Career Launcher suggests on how to prepare for CAT 2019, "Try to attempt each section in three rounds. In the first round pick the questions that you are sure about and can solve without wasting time. In round two, pick questions that are an opportunity for you, while in round three, pick questions that you think you can solve but are time-consuming and ensure you answer all the non-MCQs as they do not have any negative marking."
Prepare from Books
Some of the top books for CAT preparation include 'How to prepare for Quantitative Aptitude for the CAT' by Arun Sharma, 'The Pearson Guide to Quantitative Aptitude for the CAT' by Nishit Sinha, 'Quantitative Aptitude Quantum CAT' by Sarvesh Verma to name a few. Other than that, read newspapers and magazines daily to get a grip on your language and comprehension skills along with brushing up General Knowledge. Arvind Menon, another CAT 100 percentiler shares that he had referred to CAT preparation books by Arun Sharma and Nishit Sinha.
Mock tests or Sample papers
IIT Madras alumnus and CAT 100 percentiler Sai Praneeth Reddy says, "The major part of my preparation started from January when I started taking mock tests. In the last one month before CAT, I just used go to coaching classes and write mock tests and made sure that I'm not writing anything wrong." 
The Mock test is the most effective method of evaluating your current preparation level and re-strategise your future preparation plans. It also makes you familiar with the type of questions which might appear in CAT 2017. If you solve past 10 years' questions of CAT, you have high chances to crack the exam with a good percentile. Gautam Puri, Vice Chairman, Career Launcher on benefits of taking mock tests says, "The students should analyse each and every mock and sectional test that they take. This will help them ascertain what worked or did not work for them. 
Adding to the importance of Mock Test, Vishal Bohra, another 100 percentiler in CAT 2017 says, ". I took mock tests as many as possible because that helped me in realising where exactly I stand. I worked hard on improving my speed also. Clearing basics of each subject was also an important aspect during the preparation phase." It is important to identify your weak areas through mock tests and put all your focus on improving them. Whether you take coaching or not, practising from Test series and online Mocks will support you in securing a high percentile. You must ensure to get your performance analysed at after taking each test and implement the expert feedback after each test session. 
Fast Facts about CAT
Each year, a different IIM conducts CAT and usually releases its notification in the last week of July, notifying about the test dates; which is generally conducted in the month of November. CAT, a computer-based test has a dynamic exam pattern, which changes almost every year. Last year the CAT was taken by close to 2 lakh candidates for admissions to various management programmes of IIMs and other B-schools.  The scores of CAT are accepted by 20 IIMs offering around 4000 seats. Apart from the IIMs, over 100 B-schools in India conduct their admission through CAT scores. 
If the CAT test pattern continues to be the same as last year, CAT will be a computer-based test consisting of 100 objective type questions. There will be three sections, Quantitative Ability (QA), Verbal and Reading Comprehension (VRC) and Data Interpretation & Logical Reasoning (DI & LR). While QA and VRC sections would carry 34 questions each, the DI & LR section will have 32 questions. There will also be some non-MCQ questions in each section.
The duration of the exam will be 180 minutes or 3 hours. The sections will be time bound for an hour each. The test takers cannot move to and fro between the sections. The order of the sections will be VRC, DI & LR and QA. CAT 2019 will be conducted in the last week of November 2019 in the online mode.