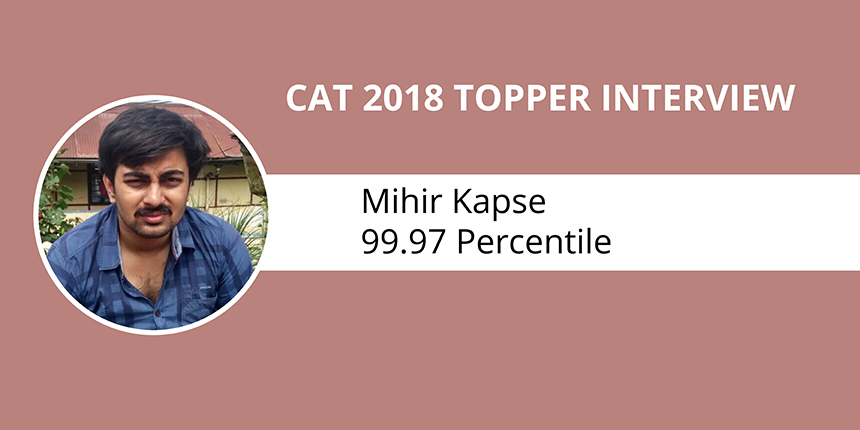 Team Careers360, 05 Jan 2019, #
CAT
CAT 2018 Topper Interview: In the words of Stephen Hawking, "However difficult life may seem, there is always something you can do and succeed at." Mihir Kapse secured a brilliant 99.97 percentile despite suffering from Autism Spectrum Disorder. Son of doctor parents, Mihir was diagnosed with this condition during his second year of engineering leading to difficulty in receiving treatment. An undettered Mihir fought all the odds and went on to complete his engineering from the College of Engineering Pune and is working in a bank. 
CAT Sample Paper
Download Free Sample Paper for CAT
Download Now
Thane boy Mihir, who is also an avid reader of fan fiction aims to pursue a career in the Finance sector, ideally in Investment Banking. He also wishes to start his own venture after gaining work experience. Dreaming to take admission in IIM Ahmedabad, he has already started preparing for the Group Discussion, Writing Ability Test and Personal Interview rounds. Read the CAT 2018 topper interview of Mihir Kapse to know his CAT preparation strategy and future plans.