Can we assure quality of Institutions?
India's higher education system has realised a skewed expansion in the last decade. Is accreditation the right measure to set standards? Prof. SS Mantha, Former Chairman of AICTE deliberates on the issue...


Another academic session has begun. What do students of today really want? What can the ecosystem give them? What is an employer looking at? In a fast and ever changing employment plot, three to four years of graduation time can render the skills acquired obsolete, except those that supplement and improve analytical and reasoning abilities. Can a SWOT analysis be done for both the student and the ecosystem that results in a perfect match? Every challenge must be converted into an opportunity. Can the quality based challenges really bring a win-win for both the mainstays?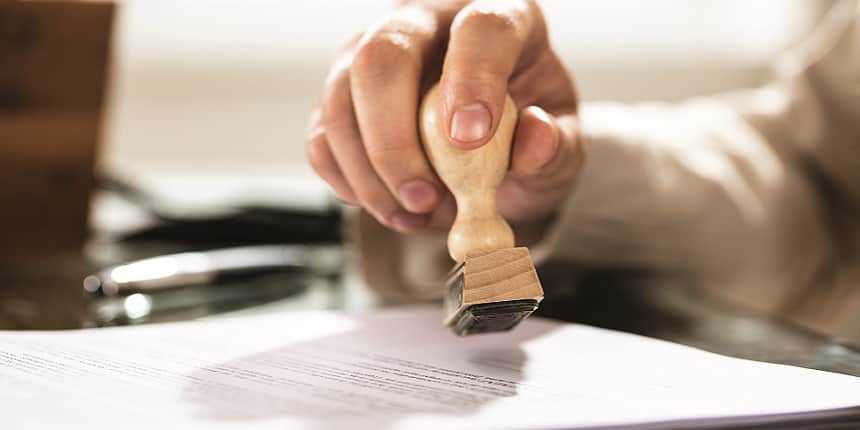 Challenges
Higher education seems to be challenged on many fronts today, both from academically gifted students to those who may not be so gifted. Cost of education is a prime factor for many to drop out and seek alternatives. This has led colleges to innovate, create efficient delivery platforms and outperform others in the business, all the time. 
This brings us to the question of defining performance. Is it education that leads to good placements? Is it education that adds value to the thinking quotient of young minds or inculcates values in the young minds? These are important questions that higher education leaders must answer. In a contextual setting, the performance expectations of those inside higher education does not appear to align with the performance expectations of those outside of higher education. This misalignment is leading to more regulations and frustration. 
Innovation is key
There is a belief among some outside of higher education that if colleges were more innovative, outcomes would improve, as if innovation were a commodity that can be had at a price. Yet despite this desire for innovation, the vast majority of funding formulas from State and the Central governments remain very clichéd and traditional. That said, there is also a growing trend within state funding sources across the country to establish performance funding formulas, like pay for outcomes which elected officials believe will make higher education more efficient and produce more and "better" graduates. All this brings us to the larger question of measuring performance, excellence and the accreditation methodologies that we have.
Strive for excellence
Excellence is the unlimited ability to improve the quality of what you have to offer, said Rick Pitino, an American basketball coach. Higher Education Institutions can pick a leaf out of his book. UNICEF defines Quality Education that is effective, relevant, responsive, equitable and efficient, and one that is substantially accessible, making its measurement difficult and extremely involved. A large number of institutions and universities are incapable of meeting international standards of higher education. Upper 5 percent of the institutions work hard to remain in the elite group, lower 40 percent would need a quantum jump to be anywhere near the benchmarks set and the bulky middle struggling to survive. 
Need for accreditation 
The higher education system in India realised an expansion in the last decade, not seen anywhere in the world. However, this has been a skewed expansion with huge disparities among the institutions, be it in infrastructure facilities or faculty, between public and private institutions. Accreditation is seen as setting benchmarks to judge the credentials of the institutions that is expected to raise the overall quality of higher education and meet international obligations. In a way, accreditation is a process to evaluate and recognize an institution for meeting peer developed standards established for the purpose of promoting quality education. 
Accreditation as a process will continue to evolve having started in a purely open loop mode. The belief was that institutions will deliver, what is expected of them, if they have all the requisite inputs like classrooms, infra facilities, number of faculty and so on. However, experts argued that inputs such as these are mandatory, and quality, though dependent on them, does not necessarily manifest due to them. Hence, we today have a method that measures the outcomes for quality. 
Adaptive control process
The quality world is also moving towards an assessment regime that is equally important. It is a systematic process of gathering, reviewing and using important quantitative and qualitative data and information from multiple and diverse sources about educational programs for the purpose of improving student learning and evaluating whether academic and learning standards are being met. We need to evolve systems that are student centric. The more we disrupt the way we work, the more innovative we can be. 
At the end of the day, the quality metrics must also assure a meaningful employment to our children. What then are the skills needed for employment? The entry level jobs seem to be vanishing from a world that is thriving on automation. The challenges of quality metrics imposed on higher education are unlike seen before. 
Climate of challenge and opportunity
The elected leaders are looking to higher education for solutions to problems, particularly economic, while chastising institutions as inefficient, costly and unwilling to change. It adds to the pressure that various local and global factors have skewed the employment markets. It is a climate of intense pressure to perform and to improve student retention and graduation rates, while keeping the costs low. It is a climate of fostering continuous improvement and innovation, while imposing more regulations. In this climate of challenge and opportunity, quality alone survives. We need to set in self-correcting systems rather than those that need to be pushed all the time.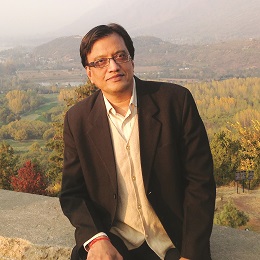 Prof. SS Mantha
Former Chairman, AICTE