General MBA or Specialised MBA - What is better and why? Column by Dr. Atish Chattopadhyay, Director, IMT Ghaziabad
MBA aspirants often face the dilemma about choosing the right programme, whether to go for a general MBA programme with regular electives, or a specialised management programme. With the boom of career opportunities in plethora of sectors across industries, there has been emergence of institutes offering specialised MBA programmes. Students a Careers360 sought the opinion on the pertinent question, General MBA or Specialised MBA – what is better and why, from Dr. Atish Chattopadhyay, Director, IMT Ghaziabad.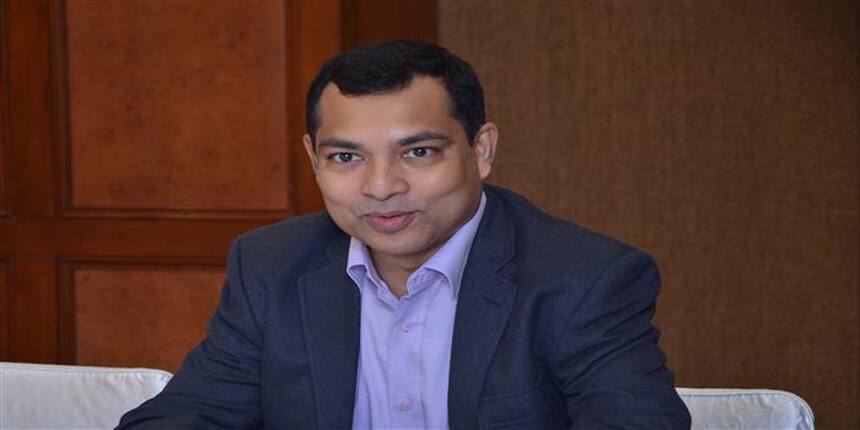 Prior to taking up the role of Director in IMT Ghaziabad, Dr. Chattopadhyay had held the positions of Dean in MICA Ahmedabad and Deputy Director at SPJIMR Mumbai. In this column, Dr. Chattopadhyay states that in the initial phase of career, specialised knowledge and technical skills are important. As one moves up the ladder, one needs to have a holistic view of business.
Read the full column on General MBA Vs Specialised MBA by Dr. Atish Chattopadhyay.
Times are changing and more and more organisations are looking for management graduates at various levels. In some cases a management degree has almost become an entry level qualification. The question is what kind of MBA is better and why?
MBA originally is a general management programme. Internationally, it is a trend that an individual pursues MBA only after a few years of professional experience. However, in India, fresh graduates or those with limited experience (less than three years) comprise a sizeable chunk of the class in any good management school offering a two-year MBA.
For the first job, specialised knowledge and technical skills are very important. As one moves up the ladder, one needs to have a holistic view of business, and therefore, a general MBA becomes relevant for a leadership role. To put it simply, technical skills play a significant role in the initial years of one's career, but, as an individual grows up to assume a leadership role, people skills outweigh the technical or specialised skills.
Most of the initial employment is based on specialised skills. And if that is the case, a specialised MBA (or specialised masters in management) is probably more suited for a fresher. The areas in which a specialised MBA can be of value are Marketing, Analytics, Finance and Banking, Supply Chain Management etc. Also, one foresees increased demand for sector specific specialised programs in areas like Infrastructure and Real Estate, Petroleum, Telecom, Retail, Textile, Hospitality and Tourism, Healthcare etc.)
If you look globally, you will find some of the very interesting specialised programmes in Biosciences, Museum Leadership, Horse Racing, Sustainable Energy and Environment, Cyber Security, and Corporate Innovation Management.
As far as the industry is concerned, there is a need for both generalists and specialists. However, a lot depends at what level the requirement is and for what role. For some specific role which requires technical knowledge particularly in a functional area, a specialist with required skills will be more suitable. In roles which require people skills and interdisciplinary understanding of various functions a general MBA is more desirable. However, such general management roles are available only after the individual has acquired substantial experience in a functional role.
Having said that, it appears, that going forward, more and more fresh graduates may opt for a specialised management qualification (internationally known as the specialised MS or Masters), while an experienced professional may seek a general management program (popularly referred to as general MBA). This may not imply the necessity of pursuing two separate MBAs but rather constant learning and skill upgradation to remain relevant. The B-Schools may need to reorient their programs and offering to cater to these changing needs.
IMT Ghaziabad Updates and Articles
Questions related to IMT Ghaziabad
Showing 115 out of 115 Questions