LESS NUMBER of women students on IIM campuses will be a thing of the past with some of the institutes wooing them in a big way
Even as brand IIM  reigns supreme amongst B-Schools in India, its institutes have been chartering new territory in the last few years. This includes expanding their size, diversifying the class profile through gender and academic diversity, and increasing accessibility through satellite campuses. The Ministry of HRD has also scaled up their capacity by opening six new IIMs in  Tier-II and Tier-III cities of Ranchi, Raipur, Trichy, Udaipur, Rohtak and Kashipur, which altogether offer 700 seats. IIM Lucknow, IIM Indore, and IIM Kozhikode have established satellite campuses and offer different programmes through these 'second' campuses, while IIM Ahmedabad, IIM Bangalore and IIM Calcutta have proposed opening new campuses. Newer institutes like IIM Trichy and IIM Kashipur have also gone for their own satellite campuses.

The need for satellite campuses
According to the IIMs, while the comparative remote location for new IIMs are part of government policy to bring learning from management education closer to society and vice-versa, the satellite campuses at industrial hubs and other locations majorly target the needs of working executives. Dr Debashis Chatterjee, Director, IIM Kozhikode believes that satellite campuses open doors for MBA aspirants who find it difficult to change their location due to professional compulsions and other reasons. IIM Kozhikode has established three satellite campuses; the first one in Kochi in 2012, and the second and third campuses were opened this year in Jammu and Kashmir. "Our footprints in Jammu and Kashmir will pave the way to open the doors of management education to those who need it the most," says Dr Chatterjee.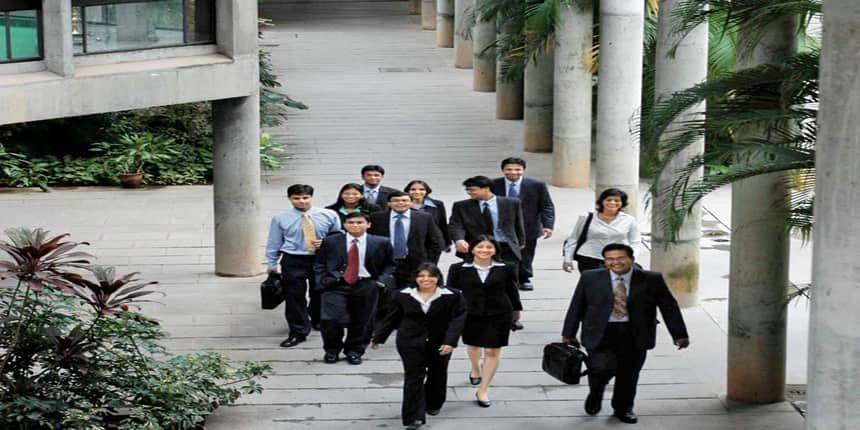 List of satellite campuses and programmes offered

IIM

Satellite/second
Campus Location

Year of
Establishment

Programmes Offered

IIM Lucknow

Noida

2005

Post Graduate in Management

for Working Executives (WMP)

International Programme in

Management for Executives (IPMX)

Executive FPM

IIM Indore

Mumbai
Ras al-Khaimah (UAE)

2012

2011

Post Graduate Programme (PGP)

IIM Kozhikode

Kochi

Jammu

Kashmir

2012

2013

2013

Executive Post Graduate Programme – Part Time (EPGP-PT)

Post Graduate Programme for

Executives (PGPX)

MDPs

IIM
Tiruchirappalli

Chennai

2012

Post Graduate Programme in Business Management (PGPBM)

IIM Kashipur

Dehradun

Work on
progress

Executive Fellowship Programme (EFP)

Management Development

Programme (MDP)
A good attraction for working executives
Satellite or the second campuses are mainly set up in metro cities or industrial hubs to offer Executive MBA programmes or Management Development Programmes (MDPs). However, two-year PGP programmes are also offered by some like the IIM Indore campuses in Mumbai and UAE. IIM Lucknow was the first IIM in India to establish a second campus in Noida owing to its location in NCR, which is a nodal centre for post-experience management education, research, consulting and corporate training. On the other hand, satellite campuses are also helping IIMs monetarily in a big way as fee structure for the executive programmes are much higher than regular programmes. IIM Lucknow director Dr Devi Singh says that his school's Noida campus has been fulfilling its purpose by offering programmes to working executives in  Delhi-NCR for the last eight years. He adds that the campus also generated some surplus revenues for the institution.


IIMs are expanding their size, diversifying class profile through gender and academic diversity, and increasing access via satellite campuses.
The setbacks
The most revered IIMs – IIM A, B and C – also aim to open new campuses, but were unable to do so due to political and administrative issues. According to Dr Pankaj Chandra, Director, IIM Bangalore, the work at the Anekal campus is stalled due to lack of the master and internal planning.

Attracting women and non-engineers
Engineering still dominates most IIMs' student profiles with around 90 percent student share or even more in some cases. To encourage gender and academic diversity, many IIMs have redesigned their admission criteria and selection process. For example, beginning academic session 2014-16, IIM-A will allow direct entry for toppers from different academic backgrounds including Arts, Commerce, Science/Medicine, Engineering and others, into its Written Analysis and Personal Interviews (WA-PI) round. IIM Lucknow also awards three extra marks to non-engineers during the selection process. IIM Kozhikode and the six new IIMs have provisions to tap non-engineers for their respective classes. Similarly, many IIMs have special provisions aimed at increasing the share of the women students in their class. As a result, in the last few years, many IIMs have witnessed a growth in the number of women students admitted to their programmes.


Proposed Campuses

IIM

Proposed location

IIM Ahmedabad

Hyderabad

IIM Bangalore

Anekal

IIM Calcutta

Rajarhat
Bringing changes in the selection process
Sample this. IIM Kozhikode set a new record by becoming the first IIM to admit over 50 percent of women students in its PGP batch this year. According to the institute, the 17th batch of PGP has 196 women students in a batch of 361. The percentage of woman candidates in the batch stands at 54%. "IIM Kozhikode started looking beyond just CAT scores and engineering backgrounds, in 2010. More diversity implies greater learning opportunities from the peer group as well as better placements," opines Dr Chatterjee.
IIM Bangalore also admitted the largest number of women students this year; the count went up to 108 in comparison to last year's 100. The institute, however, says it has not introduced any special criteria for women candidates. Last year, IIM Lucknow witnessed a 150 percent rise in the number of women students, compared to the 2011-13 batch. In the same year, IIM Calcutta saw the women student count doubling from 11 percent to 23 percent. IIM Indore also witnessed a similar trend.


Reaching out to parents
Some IIMs even invite the parents of women candidates to visit their campus to assure them of their ward's security and other concerns. IIM Kashipur offered parents of women candidates a free round trip train journey along with local hospitality to facilitate their tour to the campus. From a single woman student in its batch of 2012-14, the number of women students has increased by 25 percent of the batch of 2013-15. In a similar initiative, IIM Ranchi launched peer counselling to approach women candidates. As a result, the institute which had no woman student in its 2011-13 batch, admitted 42 women candidates to PGDM and PGDHRM programmes for the academic year 2012-13.

A move in the right direction?
While satellite campuses bring opportunities for more MBA aspirants to pursue a programme under the brand IIM, don't they dilute the 'brand IIM'? Aren't the IIMs compromising on the merit factor while redesigning their admission criteria in favour of gender and academic diversity? A majority of the fraternity has been positive about the introduction of the diversity factor. There have also been questions raised on how far it is justified. IIMs claim that they adopt a rationale approach while attracting more women students. Dr Devi Singh of IIM Lucknow says that the institute focuses on ensuring gender diversity without compromising on merit.
Changes in criteria to bring in diversity

School

Admission criteria 2014-16 for gender diversity

Admission criteria 2014-16 for academic diversity

IIM Ahmedabad

NA

Top 50 candidates or top 1% of the number of applicants-whichever is lower- from each discipline will be directly shortlisted for WA-PI on basis of their CAT 2013 scores.

IIM Calcutta

3 marks awarded to  women candidates

NA

IIM Lucknow

2 marks awarded to the women candidates

3 marks awarded for non-engineering academic disciplines

IIM Kozhikode

5% weightage in the final selection

2% weightage in the final selection

IIM Ranchi

5 out of 20 marks in the profile factor

8 out of 20 marks in the profile factor

IIM Rohtak

An additional 30 marks are given to women candidates

An additional 30 marks are given to the non-engineering candidates

IIM Raipur

40% of profile weight

30% of profile weight

IIM Trichy

1% weightage

Out of 10% weightage in UG Programme,

a. Engineering/Technology: 0.6

b. Science: 0.8

c. Commerce/Economics/Management: 1.0

d. Arts/Medicine (including Pharmacy): 0.9

IIM Udaipur

15 marks will be awarded to women candidates

15% marks warded to the non engineering students

IIM Kashipur

4 marks awarded to women candidates

3 marks awarded to the non-engineering students
Consistency of performance is key
Dr Chatterjee who ushered changes in the admission process at IIM Kozhikode says that the institute only gives more focus on academic profiles where women candidates are found better than their male counterparts. "We introduced the lens of consistency of performance in Board and university exams before looking into CAT scores. Girls tend to do better than boys here. But we do not discriminate between male and female students once they cross the minimum threshold laid down by us. Meritocracy beyond that point has no gender," he explains.


To encourage gender and  academic diversity, many of the IIMs have redesigned their admission criteria and selection process.
No specific criteria for some of the B-Schools
On the other hand, IIM Bangalore, which has no special criteria for diversity factor, strongly believes that awarding a few marks to women students will not really matter in building a diverse classroom. "We do not have any specific criteria in the admission process which ensures diversity specifically. What we look for is past academic records and the quality of work experience apart from CAT scores, Written Ability Test and Personal Interview of the candidates," says a spokesperson of the B-School. While the controversy may go on, what matters to most of the IIMs is a diverse classroom and added segments. They believe this will eventually lead to a management bandwagon based on equality of gender plus a varied academic and professional experience.