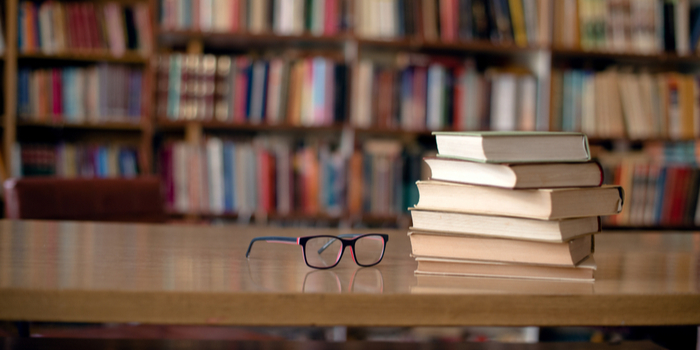 Best study material for XAT 2019 preparation - Preparing from the right study material is pertinent in order to crack a highly competitive exam like XAT. Combined with a well-devised preparation strategy, the best XAT study material will step up one's preparation in a radical manner. Thus, in order to choose the best study material for XAT, one can go for the tried and tested resources recommended by toppers and XAT experts. For the benefit of aspirants, this article outlines the major tools of XAT preparation – or in other words, the best study material for XAT 2019 preparation.
MBA/PGDM Admissions Open 2019
Acharya School Of Management
XAT Sample Paper
Download Free Sample Paper for XAT
Download Now
Xavier Labour Relations Institute (XLRI), Jamshedpur will conduct Xavier Aptitude Test or XAT 2019 on Sunday, January 6, 2019. The entrance exam would be conducted in online mode. There are some notable changes in the exam pattern of XAT 2019 which have been introduced this year. Aspirants must take note of these and then assemble the best study material for XAT 2019 and kickstart their preparation. Let us first have a glimpse of the XAT 2019 exam pattern.
XAT Exam Pattern 2019
Name of Sections

No. of Questions

Duration

Verbal and Logical Ability (VA & LR)

74

180 minutes/ 3 hours

 

Decision Making (DM)

Quantitative Aptitude and Data Interpretation (QA & DI)

General Knowledge (GK)

25
Marking Scheme - Each question will carry one mark and for each wrong answer, 1/4th of the total marks allotted to a question will be deducted. There is negative marking of 0.05 marks also involved for beyond 8 unattempted questions.
Best study material for XAT 2019 preparation
With as many as 90,000 candidates vying a seat in the top B-schools participating in XAT, the competition is indeed going to be tough. To beat the stiff competition and stand out from the crowd, the best study material to prepare for XAT can be your most powerful tool to successfully crack the exam. Here is the handpicked list of study material and books for XAT preparation recommended by toppers and experts.
1. XAT Preparation Books
A dedicated section-wise preparation strategy for XAT is crucial for a holistic preparation. Books are your best bet when it comes to understanding concepts and strengthening fundamentals of each topic. The exercises and questions with varying difficulty level will also help you tackle the various type of questions which can be expected in XAT 2019. Let us now look at the best books for XAT 2019 preparation.
XAT 2019: Best books for preparation of each section
The must-read books and study materials for XAT 2019 are:
Best Books for XAT Quantitative Ability:
'How to Prepare for Quantitative Aptitude for CAT' by Arun Sharma. The chapter-wise concepts are clearly explained, the solved examples and the exercise problems, segregated into different levels of difficulty, helped too.

'Quantitative Aptitude Quantum CAT Common Admission Tests For Admission into IIMs' by Sarvesh K Verma

'Quantitative Aptitude For Competitive Examinations' by Abhijit Guha
Practice is the sole key to crack this section. Here is what Arya Balial, XAT 2018 Topper who bagged admission in the prestigious XLRI Jamshedpur has to say about his preparation for The Quant section:
"The important thing to keep in mind for this section is the word 'practice' – if quants is one's strong suit, well, it doesn't hurt to keep your sword well-sharpened and even if it is not, all the more reason to practice as this is generally a scoring section."
Best Books for XAT Verbal Ability and Logical Reasoning
XAT gives high weightage to the vocabulary areas and the Reading Comprehension questions are mostly inference-based. Toppers strongly suggest inculcating the habit of reading the newspapers daily as it not only helps to boost vocabulary but also helps in staying up to date with current affairs – which is great to prepare for the General Knowledge section. Best books for XAT preparation for VA and LR are:
Logical Reasoning for the CAT by Nishit K. Sinha

How to Prepare for Logical Reasoning for the CAT by Arun Sharma

Verbal Ability And Logical Reasoning For The CAT by Nishit K. Sinha

Verbal & Non-Verbal Reasoning by R. S. Aggarwal

Verbal Ability And Logical Reasoning For The CAT And Other MBA Examinations by T.I.M.E.
Additional books to build vocabulary:
Word Power by Norman Lewis

Barron's Dictionary

High School English Grammar & Composition by Wren, Martin

30 Days to a More Powerful Vocabulary by Wilfred Funk and Norman Lewis

'How to build a better vocabulary' by Maxwell Nurnberg and Morris Rosenblum – recommended by XAT 2018 Topper Akash Senapati who went on to bag admission at XIM Bhubaneswar.
Best Books for XAT Data Interpretation:
Data Interpretation for the CAT by Arun Sharma

Data Interpretation for the CAT by Nishit K. Sinha
General knowledge:
"Last but not the least, comes the preparation for general knowledge. This sectional score is not considered while shortlisting for the GD-PI rounds, but for the final selections as well as for the PI rounds this does hold some weightage," says Arya.
Regular reading of magazines newspapers such as Business Today, The Hindu, The Statesman, The Economic Times, The Times of India etc. in online or offline mode is a must to score well in this section.
2. Sample papers and E-books for XAT
XAT toppers constantly stress on taking XAT mock tests in the form of XAT sample papers and previous years papers of XAT.
Rajas Yeotikar, 99.98 percentiler in XAT 2017 believes that giving mock tests helps you figure out the areas in which you need improvement. Priyadarshi Dasgupta, another topper and 99.72 percentiler believes that "Just taking mocks is not enough. You must also work on the aspects that you assess in these tests. A section-wise preparation strategy and topic-wise break-up is extremely helpful and gives you an idea of what to focus on."
Arya says "An important and common practice when preparing for all the sections is the need to solve previous years' questions of XAT as that gives an aspirant a very good idea about what kind of questions to expect and how to tackle them."
3. Go the extra mile with online blogs and Apps
Akash reveals his strategy to ace the VA section "The first and foremost strategy to crack the Verbal Ability of XAT is to start taking reading seriously. I would also suggest keeping a small diary to jot down difficult words to remember. If possible, one can also use mobile apps like Knudge to further augment your vocabulary."
Says Rebecca Yesuvadian, XAT 2018 Topper with 97.26 percentile to her credit - "For Decision Making, solve as many problems as you can find online. Magnus Prep provides an online XAT decision-making package which contains lectures and a confined set of cases to solve."
While online materials are abundant and easily available, Isha Parasramka, another topper of XAT 2018 says "One should know what he is looking for before searching. Online mocks should be taken in as many numbers as possible. You could also read newspapers online to improve your hand-eye coordination which serves as a great tool for the exams."
4. Mock test series
One cannot stress the significance of mocks enough. Explaining the importance of mock tests, Topper Arya Balial shares "Since XAT has gone online in 2018, online mocks have become all the more crucial. As the one-month mark drew near I increased the frequency of taking mocks, analysing them and put in more hours into the preparation each day. I focused more on the techniques, formulas and shortcuts for the quants, logical ability section as well as speed reading techniques for the verbal section."
5. Other platforms for XAT study material
In addition to books and coaching material for basic study, mocks and advanced sectional tests, there are various Applications (Apps) on XAT test training and practice questions. These Apps are available on Android and iOS platforms. Kriti Sinha, XAT 2018 Topper adds that videos on YouTube by various channels are a great tool to prepare for the decision-making section in XAT.
Further, public discussion forums can prove to be useful in solving queries, exchanging preparation material and tips. It is an added advantage to post queries or seek experts' help with XAT preparation. One of the recommended platforms that solve this purpose is Careers360's QnA which welcomes queries and discussion on B-School examinations.
Additionally, coaching study materials of reputed institutes especially tailored for XAT aspirants are updated each year to keep up with the latest XAT exam pattern and trends. For those who do not have access to the coaching study material for XAT, may purchase second-hand versions of it or find handed-down books.
First-timers of XAT 2019 must read XAT topper interviews to know how to prepare for XAT, the exam-taking techniques and the best study material for XAT 2019. Finally, it is all a matter of consistent practice and strategy that would impact the outcome of your preparation.
Also Read
Best books for XAT 2019 preparation