'B-Schools need to produce research, be it academic or real-time business related,' says Annie Lo, Senior Vice President and Chief Officer, Asia Pacific, AACSB International
Annie Lo, Senior Vice President and Chief Officer, Asia Pacific, AACSB International speaks with Careers360 on significance of accreditation, how is ranking/rating different, distinguishing characteristics of Indian B-Schools and also on the key role and prospects of AACSB. She also talks about the importance and need of research by B-schools. Read the complete interview to know more about management education from the from the educationist herself.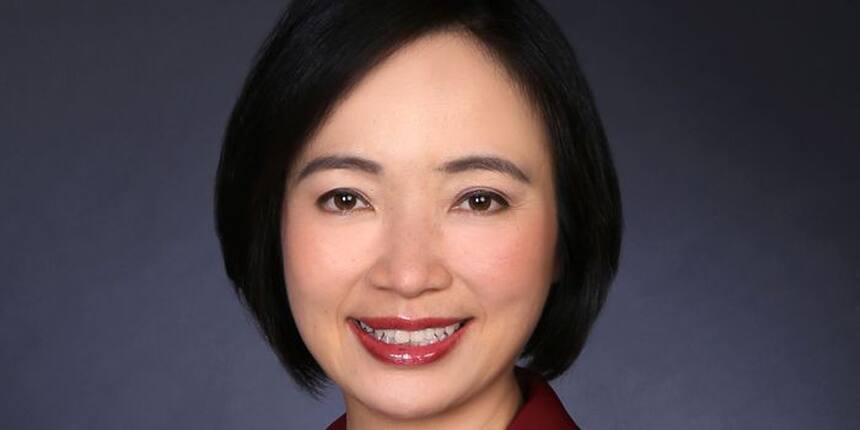 Interview-
Careers360: What key prospects do you see for B-Schools in the Asia Pacific region?
Annie Lo: The Asia-Pacific (AP) region has witnessed tremendous growth in the last two decades. China (excluding Hong Kong and Macau), leads with 67 members of which 20 are accredited as of July 2017. India, a key member in the region, has 51 member schools with 5 accredited by the Association to Advance Collegiate Schools of Business (AACSB) and about 20 currently going through the accreditation process. Taiwan has 35 member schools with 22 accredited, which means Taiwan has the highest number of accredited schools in the AP region as of July 2017. Australia has 38 member schools with 15 schools accredited to AACSB. 15 out of 21 South Korea member schools are accredited by AACSB. For 90 years, AACSB was dominated by U.S. members, but the balance within its Business Education Alliance membership network has shifted in recent years to a more world-wide representation of 99 countries. With its global headquarters in Tampa, Florid., USA, AACSB opened its AP office in Singapore in 2009, and its EMEA office in Amsterdam in 2014. As the AP markets continue to grow and integrate with the rest of the world, the need for business schools in this region to demonstrate high quality relative to their peers—not only in their home country but also in other parts of the world—will become more important
Careers360: How do you perceive the role of accreditation agencies in engaging with Indian B-Schools where the numbers are more but quality is limited to select few?
Annie Lo: In India there are more than 4,000 business schools, but not many are currently able nor will be able to align with our global standards. For example, one of the criteria for a school to be AACSB-accredited is to, "produce high-quality intellectual contributions that are consistent with its mission, expected outcomes, and strategies and that impact the theory, practice, and teaching of business and management." In simple terms this means that the school needs to produce research, whether it is more traditional academic research or real-time business related research that contributes positively to the local communities (business or otherwise) they serve.
For Indian schools, there is currently a lack of high quality research in comparison to other countries around the world. We believe that alignment with AACSB's Accreditation standards could help drive important understanding and growth in these regards.
In today's age of globalization, international accreditation is important to build interest from overseas scholars, and for these students to consider India as a potential centre or resource for their studies. Accreditation facilitates exchange programs, and provides the opportunity to demonstrate value to industry leaders who are looking for highly-trained, capable graduates. In business, the multinational viewpoint is of a necessity, and the global interaction between students offered at accredited schools prepares them to be a part of the changing business landscape.
Recently, AACSB has announced a collective Vision for the Future of Business Education by identifying five forward-looking opportunities for business schools to serve as key drivers of change. When implemented, this will help transcend the many cultural, political, economic, and financial contexts in which business schools serve.
Careers360: Having worked in finance and investment industry and also in a non-profit organization in investment education, how do you think Indian B-School graduates can make an impact?
Annie Lo: The business environment is undergoing profound changes due to global economic forces, demographic shifts, and technologies. During this period, schools must be able to respond to the business world's changing needs by providing relevant knowledge and capable graduates who have the skills necessary to make a positive impact. To do so, they must ensure that the programs, curricula, and courses they offer are going to help their graduates be better prepared for the future. AACSB's accreditation standards and processes are designed to not only validate the quality of business education and impactful research delivered, but also to provide leadership, encouragement, and support for change within the institution as a whole. By aligning with AACSB's standards, a school will have a tested and proven framework that will help them to make the positive change needed, to produce high quality research, and to better develop future leaders for local businesses and communities.
Concurrent to this, Indian business schools are increasingly looking to international accreditation and transcontinental collaborations to achieve a more global recognition of the quality of their services. Local business schools can, and should benefit by partnering with other accredited schools outside of India to innovate and develop new ideas in teaching.
Careers360: Is anything typical in the way B-Schools operate in India vis-à-vis Asian sub-continent, Europe or US?
Annie Lo: Unlike many other countries globally where the aging population issue is dramatically impacting the total number of available domestic students, Indian schools benefit from a strong domestic demand, and currently do not need to rely on international students to fill their classroom. Currently in India, there are five AACSB-accredited schools, and nearly 20 institutions that are going through the accreditation process. Given the large number of business schools operating in India, we believe that there are many institutions that could benefit from our international accreditation, as well as the recognition that this delivers for faculty, potential students, and employers abroad. Nine of the top ten globally ranked schools within the business education category are accredited by AACSB, and many of these schools are very attractive to potential students, including those from India.
Although Indian schools currently have a large number of available prospective students in their own market, schools from other parts of the world are actively recruiting the best students away from India.
Careers360: Administrators and academics opine that 'All rankings are to some extent flawed'. What is your view?
Annie Lo: Ranking and accreditation serve different purposes. With regards to ranking, the issue lies in the quality of education being reduced to a number, when the work of a business school can't truly be quantified. There are many faults that we see in the rankings systems, three of such are:
Most rankings are of a specific academic program such as an MBA, a specific Master's degree, or Executive Master's degree versus a total ranking of a school. Program ranking is problematic as it creates a halo effect, and causes students to assume that other programs delivered by the same school are equally as good, but that is often not the case.
Similar, it would be difficult to develop a ranking that makes sense for an entire business school given the diversity of institutions globally, their mission, cultural context, and academic expertise. As an example, some schools are predominantly undergraduate while some focus on postgraduate, some are boutique with only one to two hundred students while some are large with thousands, some schools are public while some are private.
Moreover, the basis of ranking is often not very clearly laid out or is transparent. In some cases, ranking is based on subjective input from selected individuals who are invited to participate in the annual survey. In others, a school may be ranked higher based on number of research publications.
However, higher quantity does not equate with higher quality. Accreditation, on the other hand, is a proof of quality, and it ensures the quality of every process that is involved in the running of the school. In the case of AACSB, the school's unique mission is an essential criterion. Each business school has its own purpose and serves different needs within its community. AACSB's Accreditation takes these differences into account, as schools have to justify how all their processes are aligned to achieve their respective mission. Therefore, while ranking is mostly regarded as ambiguous, accreditation is a more objective measure of quality.
Careers360: Do you think rating is a better tool than ranking to assess institutions based on quantifiable metrics?
Annie Lo: There are leaders in the higher education industry that believe that a rating may be a better tool than ranking in assessing business schools. I myself have spent over 20 years working in the finance industry where many investors rely heavily and in, some cases solely on, credit ratings issued by the three major credit agencies for their bond selection. However, the recent global financial crisis has drawn regulators and investors to question whether these rating agencies are providing reliable information on the riskiness of various types of debt securities that they rate. Since credit rating agencies utilize an issuer-pays model, an unfavourable rating could jeopardize future business from the issuer, which would likely influence the credit rating agency to not issue an unfavourable rating on the issuer.
If business schools were to be rated, would the same "issuer-pays model" impact the rating agency's objectivity? What metrics would the rating agency use to determine the rating of a school? Alternatively, AACSB's Accreditation process includes the development of an in-depth strategic plan, detailed self-evaluations, exhaustive peer-review audits, and thorough committee reviews—all focused on evaluating a school on how well it has aligned within the parameters of our member-developed, globally defined, and network approved accreditation standards.