B-School Directors Speak: On Key Areas that need a Close Look
Doyens of management education, the Directors of B-Schools speak on some of the pressing issues that roil the management education domain. They present their thoughts on Problem areas in management education, Why is consulting the favourite choice of Indian MBA grads?, Placements, enhancing quality of B-Schools, MBA entrance exams,, need for course correction in India's management education domain, Role of accreditation, Curriculum-industry gap, making students job-ready, among others.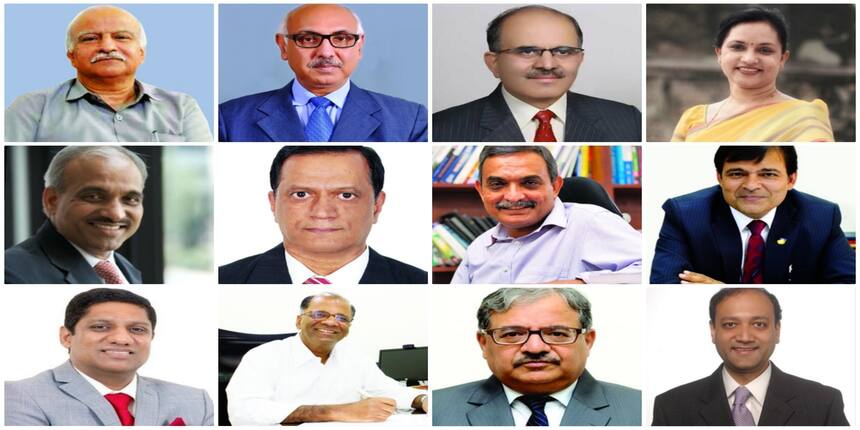 With India's management education gasping for quality, Careers360 spoke to some top academics for their views on highly relevant issues. Here are the insights from B-School directors and academicians expressing opinions on key areas in management education that need a closer look.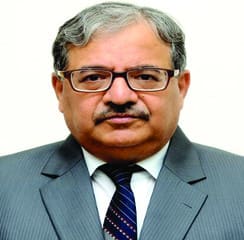 Prof. Manoj Pant, Director, IIFT
Perfect grooming for placement process
IIFT prepares its students to face the interview conducted by the companies from various domains. The following steps are taken to fine-tune students in this endeavour:
Guest Lecture Sessions: Stalwarts of the industry share their practical knowledge with the students during these sessions, which is quite interactive.
Knowledge Transfer Session: Our students gain insights of the industry from the alumni through knowledge transfer sessions based on practical knowledge of the alumni.
Live Projects: They help the students to acquire concurrent knowledge of the industry and prepare them to answer questions from the visiting companies.
Curriculum Vitae Mentoring: Members of the Placement Committee mentor the CV of the students. The credentials of the CVs are changed as per the requirements of the companies.
Workshops: Companies conduct workshops at the institute for the students. These workshops are a good platform for the students for gaining knowledge.
Preparation of the students to participate in corporate competition for placements is conducted by peer group and faculty members.Senior students, who have secured Pre-Placement Offer, and alumni help students to prepare for interviews, GD and handling case studies during placement process.Individual mentoring is also provided to needy students.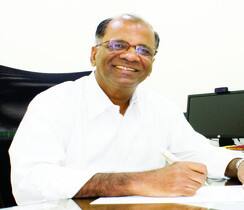 Dr. Christie P. Maria Joseph SJ, Director, LIBA Chennai
Does the country need so many B-Schools?
We can't say for sure as to exactly how many business schools we have in India today. Everyone comes up with a different number. Altogether, there are about 5,000 business schools in existence, but we also do not know how many of these are not recognized by AICTE. In addition to regular Post Graduate Diploma in Management (PGDM) and MBA programmes, we also have various distance education programmes such as one run by Pondicherry University which has thousands of students pursuing MBA under their distance learning programme. This begets the question - do we need so many B-Schools? I say both yes and no. We need quality business schools, we are not interested in the quantity alone.
Now what we see is the spurring of many business schools without much of quality programmes to offer which can produce leaders and managers for tomorrow. All that they are looking at is a degree or a certificate. Students should note that merely getting a degree of MBA will not be enough to become a manager or a leader. What we need today are people with skill-set to face future challenges and meet the current needs of the country and industry. RI do not know whether all business schools in India serve that purpose.
We need B-Schools of quality which are relevant, can meet the industry needs and help students train to become leaders and create people who can face challenges. That is the problem facing business and management education today. I do not want to make a judgment that how many of these B-Schools really fulfil the purpose, but I strongly feel that by giving away MBA degrees like anything, we are diluting the very value of the programme and the B-School brand. When I was young, we would look at people with so many degrees with awe. Today you can have scores of degrees and yet cannot be guaranteed a good job. The good job will come only if you have quality. We need degrees which can help one enhance his knowledge, develop conceptual clarity of various domains and cater to the demands of today's and futuristic skill-sets. Otherwise, establishing schools and awarding degrees and certificates for the sake of them without paying heed to quality will not serve any purpose.
#As told to Rajaram Sukumar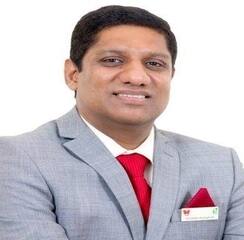 Prof. Madhu Veeraraghavan, Director, TAPMI
Creating HR specialists for partnering business growth
In today's knowledge economy, people are the prime resource to create sustainable competitive advantage. Given this, there is huge demand for HR professionals to manage the talent pool. Today in India, there is a visible premier HR talent shortage due to very few institutes offering quality HR education.
TAPMI's PGDM (HR) is aimed at addressing the demand-supply gap. It is a unique HR program focused on creating HR specialists who can partner business growth. They will be trained to have a strong focus on business environment awareness to detect paradigm shifts and need for upgrading human competencies to meet that challenge.
All students will be trained to take the SHRM Certified Professionals (SHRM CP) Global Certification, the most coveted HR certification for HR professionals.
The graduates from this program will be skilled in five strands that makes a difference to business:
Leadership competencies including how to use leadership psychometrics, develop leadership competencies and coaching,
Use of analytics, evidence-based HR and managing technology
Creating and changing culture for aligning the organization to strategy
Designing, and changing organizational structure to meet strategy using contemporary organizational development (OD) techniques, and
Strong industrial relations and negotiation skills.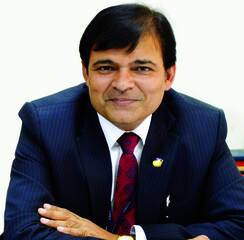 Dr. Sanjeev Bansal, Dean-Faculty of Management Studies & Director, Amity Business School caption
Challenges in Management Education
The present environment demands creativity, innovation and entrepreneurship which are going to decide the future of tomorrow's workplace. Thus, the role of management institutions in building talent workforce of tomorrow through effectually designed management courses becomes important.
A right blend of professional skills matched with appropriate leadership style developed through rigorous teaching and hands on experience helps in preparing them to outperform the challenges posed by business environment.
With high expectations of industry, changing and turbulent business environment challenges and sustainability and competitiveness being the key words, the relevance of management education becomes noteworthy.
The striking and uprising trends adopted in management institutions for building distinctiveness includes:
1. Diversity in the student profiles which creates manifold benefits: This benefits both institutions and students as they learn managing and performing in diversity, develop leadership skills and strengthen their behavioural resonance.
2. Industry Involvement: Involving industry people in taking guest lectures, serving, guides and mentors, research collaborations, live projects, doing summer internship overseas, student exchange programs, use of technology in teaching, time honoured case study, etc.
Simulation-based programs provide a global exposure and help in insightful learning towards business challenges above country specific or sector specific dimensions and in providing global immersion experience.
3. Increased use of technology across business and pedagogical tools --matched with ICT helps in providing platform to help technology come in each classroom.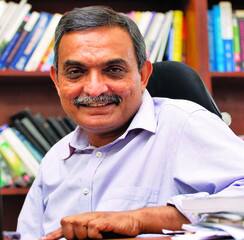 Interview: Prof. Janat Shah, Director, IIM Udaipur
Placement Support System at IIM Udaipur
Q. What are the factors that make your B-School stand out from the rest?
A: IIMU aspires to take its place as a management institute of global quality. We already offer our students an accomplished faculty who bring the highest academic standards to the classroom. There are three main pillars of life on campus – academics, the broader skills students acquire through involvement in clubs and committees and preparation for their careers. All of these must be seen in the context of our underlying objective, as enunciated in our mission: to provide a transformational learning experience. The MBA experience per se is definitely transformational and full of personal and professional growth for students. Indeed, every graduate will leave as a different and more able person.
Q. How do you prepare your students for the placement process?
A. Our Placement Support Program (PSP) is a year-long process that first evaluates the skill and knowledge needs of the individual students to ensure they are adequately prepared to pursue their career choices. Students are matched with mentors, who are a combination of alumni and other industry veterans. The mentors provide guidance and support and focused preparation at all stages of the recruitment process. During their two-month summer internship, students share details about their projects and the mentors assess their progress at three stages – at the start when the work plan is being developed; at the mid-point to help identify and resolve any problems; and at the end to evaluate the deliverables and achievements. Before and during final placements, the mentors provide guidance about the specific requirements of the student's target job roles, help the students choose the most appropriate electives to prepare for the roles and help the student prepare for and navigate the entire process.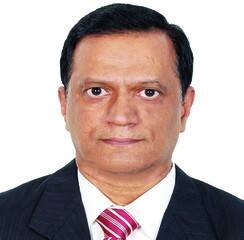 Dr. David Easow, EMPI Business School


Call for a Paradigm Shift in Management Education
In recent past, the leading newspapers of the country have come up so many times with the news that fresh management graduates are not getting jobs has itself become very hackneyed. Yes, India is having surplus MBAs. Out of almost 5,000 management institutes across the country, about 200,000 students passed out in 2016-17 and toting up an overall jobs crisis in the country.
As this is one true face of the coin, the other face is that the foray of industry revolution 4.0 has come up with some technologies which would certainly have an impact causing radical changes in the business processes of organizations, world –economy, society, culture and the humanity as a whole. This would lead to acute job crisis or new types of jobs would need to be created for which the new MBAs are not at all prepared.
And it is quiet natural that because of this dismal employment situation the fad of doing an MBA amongst the better lot of youths has drastically gone down. This has in turn created a vicious cycle among the third and fourth categories of management institutes in India. There was a time when students used to queue up for admissions in these institutes. And now the situation got reversed – Institutes of these categories are running after students with various uncanny offers and discounts to get their allotted admission seats filled. Many of these institutes are limping because of poor admissions. These institutes are not being able to offer lucrative pay packages to attract good faculty members and ultimately manage with poor quality faculty. These faculty members breed poor quality students and are adding fuel to the crisis-fire.
Interestingly, of late, these institutes have very tactfully joined the bandwagon of startup India movement. They have really contributed to create the buzz words "startups" and "entrepreneurship" among the youths. They have created entrepreneurship and startups phenomenon in the country. Many newspapers are claiming that India's startup ecosystem is looking at the start of another boom cycle. Indian startups have undergone many developments so far -- from being selected in the Google's accelerator program, to raising funds from the Chinese investors. Grovine, the consultancy firm, projected that the number of start-ups in India will increase to more than 11,500 by 2020, with job creation from these entrepreneurs reaching 250-300k by 2020. If these institutes can produce the ecosystem by providing co-working spaces and accelerate the start-ups from the campus itself, possibly, it would lead to a wonderful paradigm shift.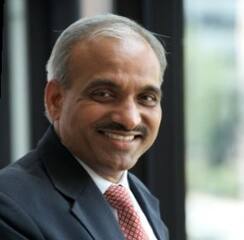 Dr. Bhimaraya Metri, Director, IIM Tiruchirappalli
Management education is continuously evolving due to VUCA World and fast disruption due to technology. Management education is also changing to align with the business world. Recently, some of the institutions have started a full-fledged programme on Business Analytics and many institutions have started courses related to Business Analytics such as Data Visualization.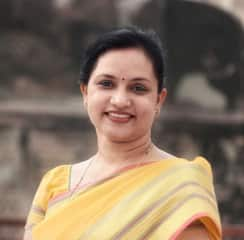 Dr. Aditi Maathur, Asst. Professor, Institute of Agri Business Management
It is required to train the youth to take a holistic view of any situation and enable them to solve cases rather than investing their energies trying to solve the symptom. The gap between the industry's expectations and delivery from the management institutions is widening, posing a big challenge to B-Schools in the future.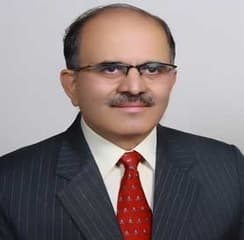 Dr. R.L. Raina, VC, JK Lakshmipat University
Quality of education is often confused with the number of individuals pursuing it. Higher education has to be understood as the mould for the young minds to develop into skilled professionals. As education providers, teachers need to ask their students as to where they hope to see themselves after completing the course.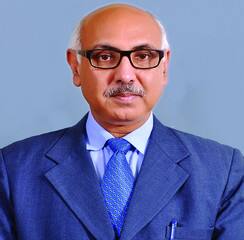 Dr. Anup K Singh, Director General, Nirma University
MBA is employment-focused education. Therefore, effective B-Schools invest a substantial amount of resources in the placement activities. They organize many workshops to enhance the employability of their graduates. In addition, they prepare the students very well for the placement process. It is interesting to note that large companies have done segmentation of their MBA entrants, and divided them into A, B, and C categories. The graduates of these three categories hail from differently ranked B-Schools and are finally placed differentially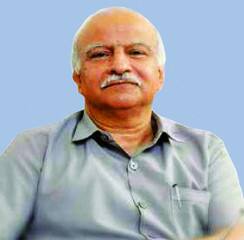 Dr.(Cdr) Satish Seth, Director General, Jagannath International Management School, Kalkaji, New Delhi
No Business School can survive the swim upstream unless its teachers firmly subscribe to the belief that it is extremely important, in fact critical, to create the right academic environment in class. To this end, it is absolutely imperative that new teachers, in particular, learn to swiftly blend and align themselves with the culture of their school.
In order to set up an academic environment from the first day itself, teachers need to make a committed effort to be consistent, fair and firm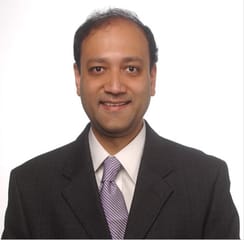 Dr. Shyamal Gupta, Director, SRMS-IBS, Lucknow
Many international and national companies always prefer students who have worked in team assignments, participated in live projects and the ones who like to compete. These are essential traits and skills that an organization is searching for in the future manager