Axis Bank (Profile and Placements at B-Schools)
Fast Facts:
Name: Axis Bank;
Founded: 1994 (As UTI Bank);
Industry: Banking, Financial services; Area served: Singapore, Hong Kong, Dubai, Shanghai, Abu Dhabi, Colombo (International Branches);
No. of Employees: 21,640 (2010);
Turnover/ Revenue: Rs. 198.26 billion (US$3.61 billion in 2011);
CEO: Shikha Sharma;
HR Head: Snehomoy Bhattacharya;
Subsidiary: NA;
Website: http://www.axisbank.com

A young bank, which was initially set as a joint venture (JV) by Unit Trust of India and three other public companies, later became a private entity after the split of UTI and was renamed Axis Bank in 2007. It grew exponentially post the split and has been on a recruitment spree in the last few years. The company recruits widely and most of the profiles we could access were in the Asst. Manager/Personal Banker category with primarily frontline responsibilities. Relationship associate is another front office profile that the bank offers to Tier 2/3 institutions. Axis bank exam cutoff is released by Axis Bank itself. Most reviews about the work culture say that it is less competitive, and more humane, while lack of transparent performance appraisal systems appears to be a pet peeve. Work-life balance is another issue of concern.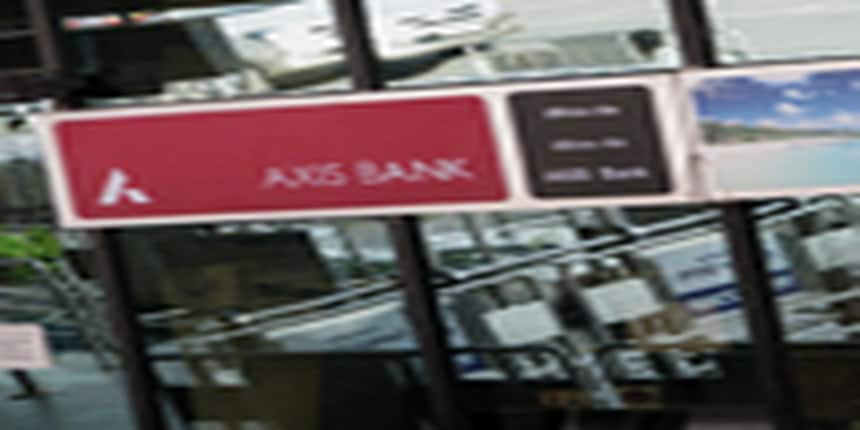 Designation Indicator

Level of B-Schools

Designation Type

Top

Manager-Systems

Top

Management Trainee

Tier 1

Management Trainee

Tier 1

Management Trainee

Tier 1

Executive Trainee

Tier 2

Executive Trainee

Tier 2

Executive Trainee

Tier 2

Commercial Executive (Trainee)

Tier 2

Executive Trainee

Tier 3

Relationship Associate

Tier 3

Relationship Associate

Tier 4

Sales Officer

Tier 4

Project sales officer