5 Ways to Effective Management Education, tells Dr Prabhat, Director, Jaipuria Institute of Management
Choosing a B-school often a tedious task for a management aspirant especially when s/he is a fresher and don't know much about the process. First, a candidate has to qualify the entrance exam and then, after struggling through several rounds of selection, s/he needs to face this big question - how to choose the right B-school? A lot of other questions such as CAT or MAT, IIM or non-IIM, PGDM or MBA are just a few of several dilemmas a fresh management aspirant needs to face. Management education is not just about book-based study program and world-class infrastructure but it is more about where it would lead to in terms of life, career and their own wellbeing. In this article, Dr Prabhat Pankaj, Director, Jaipuria Institute of Management, Jaipur, summarises five ways to effective management education. 

1. Broader canvas of elective choices: New and upcoming areas must be tapped and offered as elective choices. Jaipuria Institute of Management as a progressive understands that and keeps on expanding the elective choices for its students. For example, digital transformation is impacting economy and society not only in terms of scale, scope and speed but also started impacting the wellbeing of people. The curriculum on digital business must deal with both its operation as well as impact. A holistic approach to the elective offering can make management education really effective. 

2. Modes of offering courses must make students feel being part of it: Jaipuria Institute of Management recently experimented with a workshop based model for Design Thinking. Students were engaged in an experiential form of teaching-learning session where they learnt about Design Thinking by practising through real-time projects in a workshop. The experiment was highly appreciated and approved by students indicating an uptick in their understanding of the course. One needs to really question frequently- are we merely teaching in the classroom or are we open to innovative alternative ways of delivery? Workshop and seminar based courses are always great alternatives. Continuous innovation in teaching method and nurturing a mindset in favour of blended learning (often a blend of off-line and on-line) can enhance effectiveness in a big way. 

3. Learning often happens outside the classroom and can change the life of a student significantly: A B-school with a conscious plan for capturing the learning beyond classroom can enhance the effectiveness in a lot of ways. Researches suggest that our generation of students learn 60-70 per cent from outside the classroom. A great blend of a discussion forum, cafeteria talk, evening peer sessions, field study, on-the-job engagement, an extended internship can maximize learning effectiveness. The best part about outside classroom engagement is that learner feels highly engaged and self-driven. The job of an institution is to create such learning opportunities and make them both credit and non-credit driven. 

4. Do not miss out on the global stage: A business education sans global relevance is not a business education at all. Today, managers are expected to make big decisions for bigger purposes. Unless they understand global norms, global practices, and global policies they are bound to be ruled out for the nex-big promotion. Plus, "life in a suitcase" is almost the norm of the day for successful Management professionals. It is important to be able to cope up in the international stage. Jaipuria Institute of Management has international student exchange programmes with top schools and universities across the world including Carelton University (Canada), Eastern Mennonite University (USA), Rennes School of Business (France), University of Illinois at Urbana-Champaign (USA), to name a few.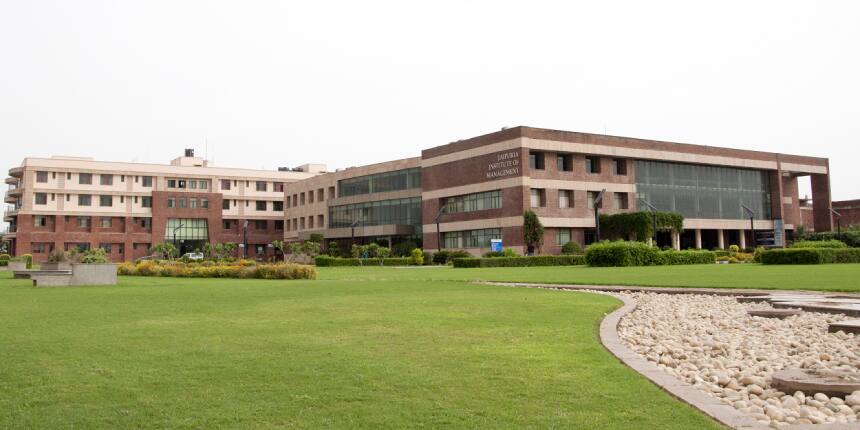 5. Industry integrated programs for value add: It is not very uncommon to find an MBA/ PGDM graduate today. However, what is uncommon and absolute dear to a recruiter is- the value add that the Management grad brings to the organization. Your PGDM/ MBA curriculum today got to have relevant certifications and value-add courses attached to it. Jaipuria Institute of Management offers Industry integrated programs in collaboration with KPMG, IBM and BSE helping students stay ahead of their peers and ace the game in their respective industries. 

It can be reiterated that teaching-learning is a soul-to-soul communication and teacher and learner need to be in great sync to achieve the effectiveness of the outcome. Adding to that is the relevance of what you are teaching and how! 

In a B-school, the process of learning must translate into the effective outcome, impacting life and wellbeing of the learner. A B-school should urge its student to question, analyse, the question again and then settle for an answer. 
Jaipuria Institute of Management, Jaipur Updates and Articles
Questions related to Jaipuria Institute of Management, Jaipur
Showing 33 out of 33 Questions